Acquisition deal sees pharma firms join forces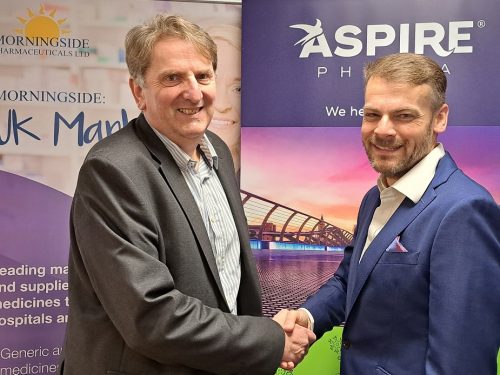 Morningside Pharmaceuticals has been acquired by South-East based counterpart Aspire Pharma.
Aspire's swoop for the Leicestershire business will create one of the largest pharmaceutical companies in the UK and allow the Hampshire firm to grow internationally.
Morningside's subsidiaries Morningside Healthcare and Morningside Healthcare (India) have also been acquired as part of the deal. They will continue to operate as standalone businesses until further integration and transition announcements are made.
Morningside was founded in 1994 by Dr Nik Kotecha OBE. It supplies licensed prescription medicines to the NHS and the retail pharmacy sector.
Aspire is backed by its founder Graham Fraser-Pye, Juno Pharmaceuticals and H.I.G. Capital, a global investor with over $50bn of equity capital under management.
Richard Condon, CEO at Aspire, said: "We are excited to welcome the Morningside team to the Aspire family. This is a transformative opportunity for both companies to expand and enhance our market position as a result of both companies highly complementary product portfolios.
"The combination will create one of the largest and fastest growing UK pharma companies and see further accelerated growth potential in our current and future product portfolio, in the UK and internationally.
"Our commitment remains with our team, patients, and our partners in the NHS and beyond, to ensure a smooth integration of businesses."
Morningside's CEO Tim Brady added: "Aspire's acquisition of Morningside is validation of the long-term growth plan that the shareholders and management of Morningside Pharmaceuticals and Morningside Healthcare have developed over the past 30 years.
"The combined company will benefit across several areas, including the realisation of enhanced business development capabilities with over 120 complementary mid and late-stage programs."