People: Laser Red; Ascentant Accountancy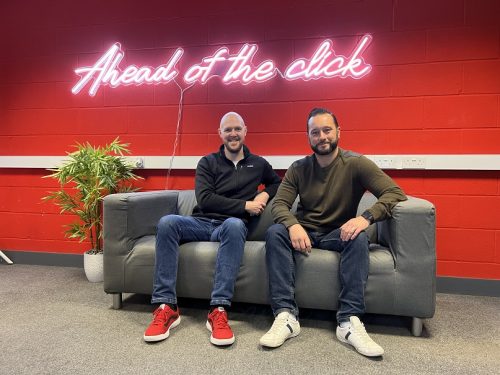 Lincolnshire-based creative agency Laser Red has appointed an experienced communications specialist to launch its new PR service.
Alex Rimmer brings 25 years' senior comms experience to the company having worked with big-name brands including Co-op and Nisa, where he was head of PR & communications.
Liam O'Leary, managing director at Laser Red, said: "We're delighted to welcome Alex to the team. We have developed the business significantly over the past 8 years, which has seen us achieve consistent year on year growth during that time.
"The addition of a PR and communications division to Laser Red was always part of our plans and the opportunity to bring Alex's experience to the team gives us an advantage in building a strong offering for our clients. We want to help our clients perform better, grow their business and get noticed."
Rimmer said: "It's a great feeling to join the talented team at Laser Red and I'm proud and excited to have the opportunity to lead and develop its PR function."
He added: "In a world where everyone has the latest news and information at the click of a finger it is so important for businesses to maintain a positive image and the ability to engage meaningfully with all audiences. I'm really pleased that we're going to be able to work closely with our clients to keep them ahead of the click by creating communications strategies that work for them, whatever their needs."
Ascentant Accountancy has welcomed three new starters.
Viv Knight, Marie O'Reilly and Ryan Nixon have joined the Derby-based firm as practice administrator, bookkeeper and legal cashier respectively.
Ascentant, which provides outsourced legal cashiering, accountancy and start-up consultancy services to companies across the UK, recently opened a trainee programme to upskill employees and train them as legal cashiers.
Managing director Kevin Drew said: "Our new hires represent the incredible growth that Ascentant is currently experiencing and I anticipate that there will be more to come!
"Our specialist Outsourced Legal Cashiering function continues to grow and we are actively on the lookout for new premises as we outgrow our current space and speculative applications for Accounts roles as we grow.
"Having a former employee [O'Reilly] re-join us, really is testament to the culture at Ascentant and we are in active discussions with another former employee who wants to come back."