Pre-pack deal saves 300 jobs but 11 clinics to close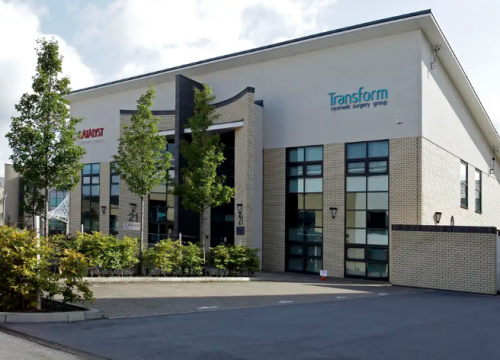 A deal has been agreed for Transform Hospital Group that will save more than 300 jobs but result in the closure of 11 clinics.
The closures will see 47 jobs lost at sites around the country, including Nottingham, Birmingham and Leeds.
Its two specialist hospitals – The Pines in Wythenshawe, south Manchester and Burcot Hall in Bromsgrove, in the West Midlands – will stay open.
The deal safeguards 311 jobs and supports a "significant number" of self-employed surgeons and healthcare practitioners.
TheBusinessDesk.com revealed last week that Transform had filed a notice of intention to appoint administrators as the £50m-turnover group battled to find a solution to its crisis.
The restructuring comes less than two months after Y1 Capital took over from Transform's previous private equity owner, Aurelius.
Howard Smith and Rick Harrison from Interpath Advisory were appointed joint administrators of Transform Hospital Group and agreed a pre-pack deal with Y1 Global Assets FZE and Transform Healthcare.
Tony Veverka, the chief executive of Y1 Global Assets FZE and former chieef executive of Transform Hopsital Group, said: "We are very pleased that the future of the business and many jobs have been secured, and plans are already underway to bolster the company as we begin this new chapter.
"Our focus is now firmly on the surgical services provided in our flagship hospitals by our expert clinical and support teams. Under our new ownership, these services will continue to expand and strengthen."
The business said it "has committed to honouring continuity of care for all patients".
The plan is for the newly-recapitalised business to continue its transition to become a more general surgical provider, while maintaining its specialisms in cosmetic and weight loss surgery.
Transform was founded in 1974 as a hair treatment business before expanding, and following its merger with The Hospital Group in 2016 it now generates £50m a year.
It made a loss of £8.3m in 2019 after a significant restructuring before Covid disrupted the business further.
However it was able to support the NHS in the early stages of the pandemic and the period was used to reposition the business as a "broader-based healthcare and wellbeing provider".
Transform previously went into administration in 2015, which resulted in European investor Aurelius buying the business.