Immigration law firm appoints new directors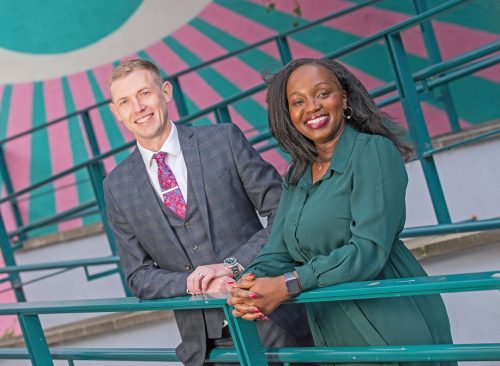 Niche Nottingham immigration law firm Paragon Law has promoted two senior members of staff to director level.
James Firman, who joined the company over 15 years ago, has been promoted to operations director.
Firman initially joined Paragon as a general administration apprentice and has since held a variety of finance, general operations, IT and HR roles. In 2021, he was named as Nottinghamshire Law Society's Practice Manager of the Year.
Senior solicitor Emma Okenyi has been promoted to legal director. In September, Okenyi celebrated her tenth year with the company by becoming head of its Personal and Family immigration team.
Firman said: "Having joined Paragon Law after my A Levels I have grown around the business for all my working life. I have gone from helping stamp envelopes to managing Paragon Law through difficult periods such as covid and major IT projects giving us the capability to work remotely for our clients. I enjoy the challenges that my work presents and the entrepreneurial environment."
Okenyi said: "I initially came to the UK as an international student from Kenya to study law at the University of Hull and I subsequently qualified as a solicitor at Paragon Law. I have enjoyed the opportunities that have been presented to me and now particularly enjoy training and developing new lawyers that join my team."
Thal Vasishta, director and founder of Paragon Law, added: "These promotions reflect the hard work, dedication, and talent shown by these individuals. Both James Firman and Emma Okenyi have been at Paragon Law for over 10 years and have since established themselves as amongst the best at what they do.
"Paragon Law continues to demonstrate our commitment to diversity and inclusion. Emma is an example to all international graduates in the UK that you can reach the top of your field of work. 67% of our senior leadership are women and 67% are from a BAME background."