Digital agency lands maiden US contract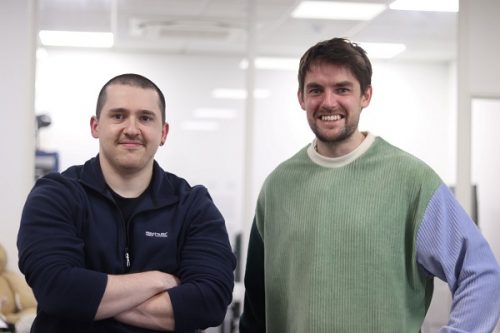 A Derbyshire digital agency has landed its first major transatlantic contract after being appointed to run the online paid advertising campaign on behalf of a US cleanroom company.
Repeat Digital has been chosen to manage the online paid advertising for Angstrom Technology, which is based in Grand Rapids, Michigan.
Repeat, which employs six people and is based in Bramley Road, Long Eaton, was founded by entrepreneur Olly Fisher in 2017.
Its contract with Angstrom came following its work with Connect 2 Cleanrooms (C2C), a Lancaster-based supplier of modular cleanrooms and cleanroom equipment for organisations requiring hygienic spaces, such as pharmaceutical companies and healthcare providers.
Repeat has been looking after the company's online lead generation work and its e-commerce store.
Its success came to the attention of Angstrom Technology when the American firm took over C2C earlier this year.
Fisher said: "The US market is massive and so for a company of our size to get a foothold over there with such a prestigious client is huge news and an amazing opportunity for us.
"What makes it more special is that we won the contract having previously demonstrated what we can do through our work with C2C. Theirs is a very specialised market and we were able to use our ability to target potential customers more accurately in order to generate more leads and increase sales through their online shop.
"It's testament to the skills and ability of our team that Angstrom were impressed with what they have achieved and this proves that any agency with the right skills and approach can serve large and well-established clients no matter where they are in the world."
Sean Fryers, marketing manager at Connect 2 Cleanrooms, said: "The results that Repeat Digital have achieved on behalf of C2C have had a significant effect on its business and we have enjoyed working alongside them.
"With that in mind we felt it was in everybody's interests for them to begin working on behalf of Angstrom Technology as well and we look forward to seeing what great results Repeat Digital can achieve on its behalf as well."