On the move: the latest East Midlands hires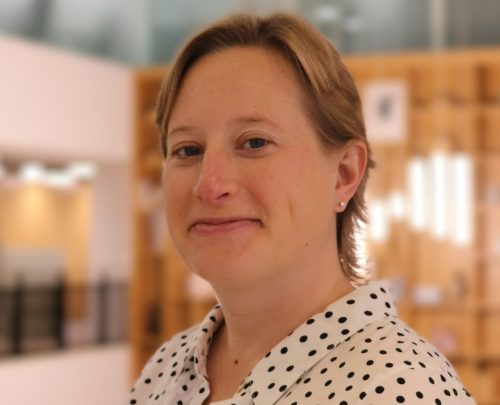 Wren Sterling Group has appointed former Ruffer CEO Clemmie Vaughan as a non-executive director.
Vaughan will also join the board of Nottingham-based Wren's recently acquired discretionary fund management business MFDM LLP as NED and chair of the investment committee.
She served as group CEO of the Ruffer Investment Company from 2017 to 2021, with the business reporting £25bn worth of assets of management by the end of her tenure.
Vaughan is chair-elect of CG Asset Management and was previously a non-executive director of Electric & General Investment Fund from 2012 to 2017.
Ian Darby, Wren Sterling Group's executive chairman, said: "Appointing Clemmie is a real coup for the Wren Sterling Group. She is a highly capable individual who has spent many years at the cutting edge of UK investment management.
"As we evolve our business towards scaling a national IFA and growing a discretionary fund management business, her oversight and experience will be essential."
Vaughan added: "I am excited to work with Wren Sterling and Lightyear Capital to drive the next stages of Wren Sterling's growth agenda. I greatly look forward to working with Ian, James Twining (Wren Sterling's CEO) and their team and supporting them to achieve long-term success for the firm."
Meanwhile, the former chief executive of Wac Arts London has been named as director of Nottingham Trent University's (NTU) new Confetti London Campus.
Darius Khwaja has led Wac Arts London – a registered charity that provides inclusive performing arts and media programmes for young people – for the last three years. He previously enjoyed sixteen years as principal and CEO of London College of Creative Media (LCCM), which he co-founded in 2003.
NTU's new campus is scheduled to open in the capital this September. It will deliver creative education aligned to the entertainment industries from a purpose-designed industry centre in Whitechapel.
Confetti founder and chief executive Craig Chettle MBE said: "Following a competitive recruitment process, I am delighted to welcome Darius to the Confetti Media Group, and our NTU family. Darius impressed us all with his relevant experience in the music and wider creative industries, and also his passion and commitment to equal opportunity for all. We look forward to working with him and developing the synergies between our London and Nottingham campuses."
Khwaja said: "Confetti's vision for high-quality, entertainment-industry education completely aligns with my own. I have dedicated my career to advancing the best music and creative education for everyone and like Confetti, believe the best educational opportunities must be open to people from all backgrounds.
"The Confetti model is an inspiration. It is forward-looking, employment-focused, and offers students jaw-droppingly brilliant facilities. I am thrilled to join Confetti and look forward to building a new team in London to make its expansion into the capital a huge success."