City briefs: Dr Martens; Dunelm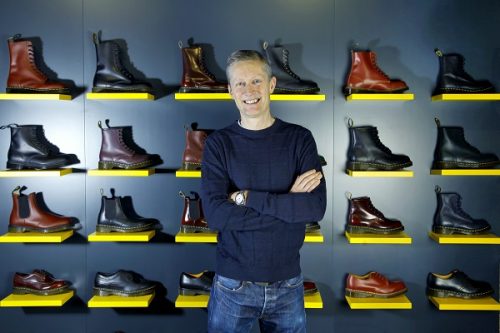 Boot and shoe manufacturer and retailer Dr Martens has warned that it expects a drop in full-year EBITDA of between £16m-£25m because of issues at its distribution centre in Los Angeles.
The Northants firm blamed "people and process" errors, which causedr a bottleneck of stock at the plant. It has responded by opening three temporary facilities near its LA distribution centre.
Meanwhile, sales grew by 9% during Dr Martens' third quarter to December 31.
Kenny Wilson, CEO, said: "Demand for Dr Martens remained resilient through challenging conditions during our peak trading period of Q3. However, due to a combination of significant operational issues creating a bottleneck at our new LA distribution centre and weaker than anticipated US DTC trading, in part due to unseasonably warm weather, we now expect full year revenue growth of 11-13% on an actual currency basis and full year EBITDA to be between £250m and £260m."
Dunelm, the Leicester-based homewares giant, has posted an 18% hike in sales during its second quarter.
Revenue rose to £478m for the 13-week period to December 31.
The firm says it expects full-year profits to be ahead of expectations.
Nick Wilkinson, CEO, said: "We have delivered another strong performance and the relevance of Dunelm's value offering has really come to the fore. Customers have enjoyed shopping our 'Winter Warm' ranges as they find innovative ways to manage rising heating costs. Our Christmas assortment also proved popular as customers prepared their homes for the festive period."