On the move: the latest East Midlands hires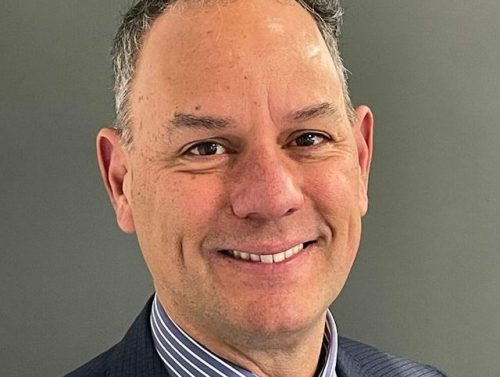 Leicester-based WBR Group (WBR) – the UK's largest independent provider of SSAS services – has announced a pair of senior appointments.
David Downie has joined WBR as managing director of SSAS & Actuarial, while Peter Collier has been appointed as the firm's new director of marketing and distribution.
Downie brings over 30 years' experience in financial services to the company, which has offices in Bolton and Salisbury alongside its Leicester base.
Collier is similarly experienced, having spent more than 25 years in the pensions industry.
The news follows WBR's acquisition of Rowanmoor Executive Pensions.
Downie said: "I very much look forward to my next challenge as MD of our SSAS and Actuarial propositions at WBR Group. Having seen the developments WBR Group have made in becoming a well-respected and entrusted provider in the pensions industry I can say that I am genuinely excited to be joining the team to help drive them further forward."
Collier said: "I am pleased to be joining WBR Group at such an exciting time for the business. WBR has a unique and highly relevant proposition and whilst we are already well-known for our traditional SSAS offering there is so much more to attract the attention of clients and their advisers. For example, our DB SSAS is particularly noteworthy given the imminent rise in Corporation Tax rates. We will look forward to increasing market awareness of this opportunity."
Martin Tilley, COO at WBR Group, added: "We are delighted to welcome David and Peter to the WBR Group.  Due to our rapid growth and particularly acquisitions that include the SSAS books of James Hay and Rowanmoor, it is important to have a strong leadership team and to expand this to meet the firm's changing needs.  That is why we are pleased to welcome David and Peter to the business.  Both David and Peter have experience, expertise and with previous connections to the Board, we have shared values and the same vision for our service offering."
Elsewhere, landscape architecture practice Influence Landscape Planning and Design has bolstered its team with four new hires.
Jake Haywood, Angus Lilburn and Isabel Stratton have joined the Newark firm as design assistants, while Lydia Reynolds joins as administrative assistant.
Sara Boland, managing director at Influence, said: "It is a pleasure to welcome Angus, Jake, Lydia and Isabel to our team, who join us at an exciting time.
"We invest in young people each year by welcoming year-out students and their talents and ideas have always impressed us, so with this in mind and our increased portfolio, we wanted to permanently expand our junior workforce and nurture them through the business.
"Our new recruits are working alongside myself and the team on landscape design and planning projects. On the technical side they will be producing figures, graphics, assessment work, and assisting seniors when onsite, and on the design side, detailing and producing technical drawing.
"It's important for us as a practice to broaden people's knowledge of landscape architecture, and to show the younger generation that it is an integral part of developing projects – the younger that we can engage people, the better."