Round table report: Anatomy of a deal – the perfect exit
The perfect exit from a business – does it exist? And, if it does, how do you make it happen? This was the theme in the third of our Anatomy of a Deal round table series, held at Thincats' offices in Ashby.
Before you leave your business behind, you have to know when it's the right time to exit.
David Crump, the corporate finance director at PKF Smith Cooper, pointed out there are many reasons that entrepreneurs want to sell their businesses.
"It could be down to health, family issues, the fact they want to ringfence their wealth or their interest in the business has started to lapse after they've built up a strong management team."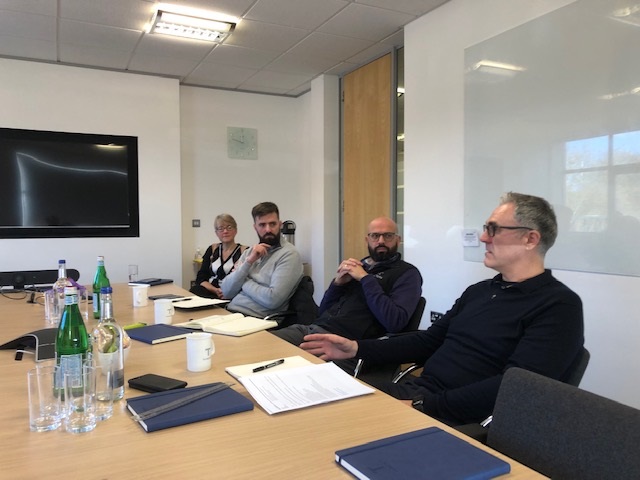 Nic O'Donovan is set to sell his shareholding at Impact Retail. He said: "For me it's time for me to move on and do something different."
Crump added: "There are different reasons for different people. Some lose the passion – and want to start afresh, but others want to stay in forever."
Martyn Brierley, partner and head of corporate finance at Flint Bishop, pointed out that the exit is sometimes out of an individual's control. "It can be down to what's going on in the market," he said: "Some businesses were riding the wave of what pandemic brought to them, and the numbers drove why they thought about selling . What they had to do next was convince a buyer that figures wouldn't fall off the edge of a cliff."
Tom Horton, senior director at ThinCats, said: "Post-Covid, a lot of businesses have been affected by a 'black swan' moment. Business owners have thought: 'I've got a lot of money tied up in this', and this has led to some very rational decisions. But you only ever know how much your business is worth when you go to market. There's no eBay for businesses."
For some, said Nick Parkes, a chartered financial planner at Evelyn Partners, the pandemic changed how they look at their business completely. He added: "It brought about a whole new reality and made them wonder if they had all their eggs in one basket."
Horton said that the "shrewd ones" have gone out and done something about that. He added: "There's also something to think about around how much influence you have on your business. You need to ask: is the business too reliant on me? Or do I have little influence, and therefore does the business not need me around anymore?"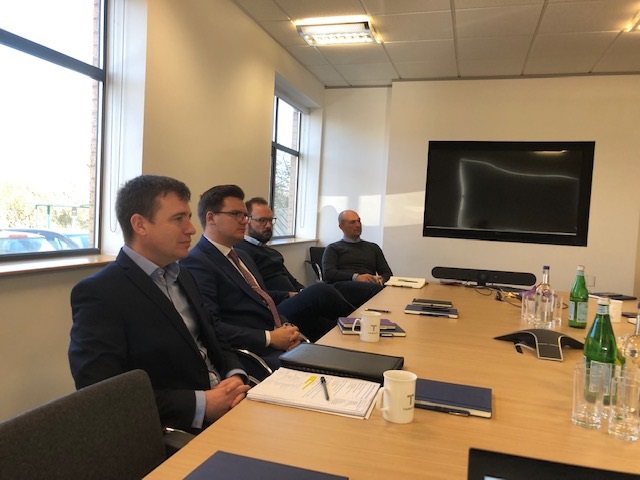 O'Donovan's advice in this scenario would be to get smart, realistic advisers. He added: "The vast majority of owner managers like being integral to the business – they know they've got their wealth tied up in it. Some like the idea of an exit – but don't put the leg work in. That's where you need a good adviser."
Richard Newman, senior director at ThinCats, has seen a whole younger generation looking to exit their businesses. He said: "Given we've had Covid, and the fact business owners can't face going through a third recession, a lot of exits are coming from a younger demographic. They're thinking: 'let's crystalise what we have and get the family secure'. Because of this, we're also seeing more partial exits."
Crump added that owners are happy to realise a certain value – and think that's enough. He said: "Many are using that cash to go again, safe in the knowledge that they've banked a sufficient amount of money to safeguard their future."
So, if you've made your mind up to leave your business behind – what are the first things you should do?
Crump said that you should look at the macro level, and added: "Consider the business and personal objectives and get specialist help."
Horton added: "People often aren't good enough at stepping back and putting themselves in the shoes of the person buying their business. What you should do is go and see if you would buy a business that looks and smells like yours. When you have a view of that, go and speak to an adviser. For lots of people it's an unknown world."
For Parkes, it was a matter of timing: "Often, we're speaking to people who have already received an offer. We actually need to meet them when they're scaling up, help them identify the figure they want and find out how to reach it. We need to qualify how much they need in retirement and how do we afford or manage that. We basically need to have conversations as early as possible."
O'Donovan also continued to express the importance of early engagement. He said: "A lot of biz owners aren't financially minded – they're just good sales people. Many of them miss a trick by not engaging early on with the corporate finance advisers. They need to ask: what's a realistic multiple – and what drives that multiple. Most of the time, their jaw hits the floor when they talk about fees with the corporate finance community, but that is driven by an element of ego; if a corporate finance specialist tells them of a realistic multiple, it bursts their balloon."
Horton said that some business owners simply don't like being told what to do. He added: "It's not all, but a lot of people end up owning a business because they don't like taking instruction from anyone else. And so, being told bad news isn't great for them. They have to have an honest conversation about what is good and bad about their business."
But do business owners care about the ones they leave behind? It varies, according to Mark Wilcock, corporate finance senior associate at Flint Bishop. He added: "For some it's the be all and end all – others simply don't care. However, I'd say, for the most part, they do want to leave behind a team that will be looked after by a new owner."

Brierley said that the rising number of Employee Ownership Trust transactions seen over the last few years has meant that maybe now more business owners are benevolent to their staff – but this is two-pronged. He added: "The smart people are the ones that do value their people. This is driven by two things – if you don't look after the management team, it could become very fragile, and a buyer wants to see a strong management team in place. A weak management team can destroy a sale if they're not on side and don't buy into the journey."
Talk turned to what opportunities immediately present themselves as far as future investment, post-exit.
Parkes was first up. He said: "The plans should already be in place. The vendor has got a lump sum of money, but is it enough to facilitate their lifestyle? Do they want to leave a legacy to their family? Our job is to get them into a position where they have multiple income streams. The hard part is getting them to implement that plan!"
The professionals around the table then offered one piece of advice for anyone who is looking to exit their business. What should they do?
Horton said: "Put yourself in the shoes of the buyer. Be discerning – highlight the good and bad about your company."
Brierley added: "Get advice sooner rather than later. Don't be afraid to speak to advisers – and don't obsess over cost."
Crump rounded up by saying: "Set your objectives early, plan ahead and get specialist help as soon as you can."