East Midlands' King's Awards for Enterprise winners revealed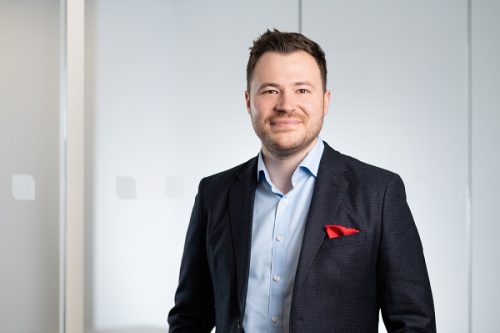 Derby-based SureScreen Diagnostics, which came to prominence during the pandemic after developing a pioneering Covid-19 test, has been handed two King's Awards for Enterprise – heading a list of twelve East Midlands companies to be honoured in King Charles' inaugural awards.
The King's Awards for Enterprise are designed to recognise and encourage outstanding achievements in the fields of Innovation, International Trade, Sustainable Development and Promoting Opportunity through social mobility.
SureScreen, which saw its profits skyrocket from £900,000 to £67.2m in 2021 after securing a Government contract to provide testing kits, has been rewarded for its efforts in Innovation – principally for developing the UK's first Covid test targeting nucleocapsid proteins – and International Trade.
David Campbell, director of SureScreen Diagnostics, told TheBusinessDesk.com: "We are incredibly proud to have been announced as double King's Awards winners in recognition of what was a huge company-wide effort to develop and manufacture lateral flow tests that helped save lives both in the UK and in countries around the world at the height of the COVID pandemic.
"It is a wonderful testament to the hard work across the whole team, but what makes this fitting is that our company has been built on scientific innovation and has always exported a significant volume of our products, so these awards reflect the ethos of SureScreen Diagnostics from the very beginning.
"However, they also point to an exciting future. Our work during the pandemic has built a strong platform for our company which promises to help millions of people by giving them the ability to take control of their health and diagnose issues early through fast and reliable testing at home or in clinical settings.
"Reducing waiting times for diagnoses is at the heart of improving healthcare.  Whether it be workplace testing for drugs and alcohol, home wellness screening or infectious disease testing at the GP, we will be ready to help catch issues early and help prevent them before they arise."
The full list of East Midlands companies to receive King's Awards for Enterprise is as follows:
Innovation
SureScreen Diagnostics (Derby)
Archaeological Research Services (Bakewell)
MasterMover (Ashbourne)
The Alternative Pallet Company, trading as PALLITE Group (Wellingborough)
International Trade
SureScreen Diagnostics (Derby)
Blanson (Leicester)
Brian James Trailers (Daventry)
Fulkrum Technical Resources (Corby)
Upperton Pharma Solutions (Nottingham)
Valour Consultancy (Grantham)
Viridian International, trading as Viridian Nutrition (Daventry)
Sustainable Development
Anpario plc (Worksop)
Trade & DIY Products (Wirksworth)
148 companies across the UK received King's Awards for Enterprise.
Kevin Hollinrake, minister for Enterprise, said: "I congratulate the first ever recipients of The King's Awards for Enterprise, who exemplify the talent, innovation, and entrepreneurial spirit of British business.
"I wish them every success and commend the invaluable contributions they make to communities both at home and overseas, helping to grow the UK economy."