Former England rugby player lands funding for his business venture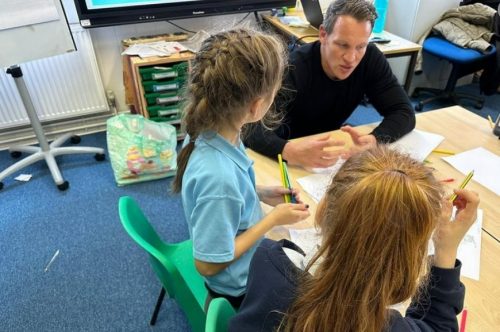 A Devon business has landed £44,000 in funding to help develop its online well-being platform.
Exeter based Plus-Ed has won the backing of government agency Innovate UK. The platform can be used to help young people track and manage their mental health with support from parents and teachers.
The company was set up by former England international rugby player Tom Johnson.
He said: "One in six children have a probable mental health condition and 50 per cent of mental health problems are established by the age of 14, so we focus on supporting children aged 9-13.
"To use a sports analogy, we focus on pre-habilitation rather than rehabilitation –. spotting the early signs of a mental health condition and tackling them before they develop into something more serious."
The platform gives youngsters the chance to reflect on the previous day and helps them understand the importance of taking ownership of their own mental health
Johnson said: "We understand the roles teachers play in unlocking student's potential. Plus helps teachers optimise their invaluable time by identifying students who may need help and provides insightful information which can strengthen the teacher/student relationship.
"With Ofsted now requiring a Personal Development Plan for each pupil, our platform goes a long way to supporting teachers that are already stressed and stretched for time.
"For parents, we also provide end of term reports to help them open up dialogue about wellbeing at home."
Plus-ed's successful Innovate UK grant application was supported by Innovate UK EDGE Funding Specialist, Adele Reynolds.
Johnson said: "Applying for grants was a hugely worthwhile exercise.  Adele challenged me in a very positive way, she identified pitfalls that I hadn't even considered and helped me to establish a much clearer sense of Plus-ed's direction of travel."
"When I'm speaking to parents, teachers, heads of schools and funders, I can now deliver a much clearer message about who we are and what we're aiming to achieve."
Adele recommended that Plus-ed applied for an Innovate UK Fast Start grant.
The support from Innovate UK EDGE has been fundamental in preparing Plus-ed for commercialisation.