Beleaguered loans company dodges £72.9m fine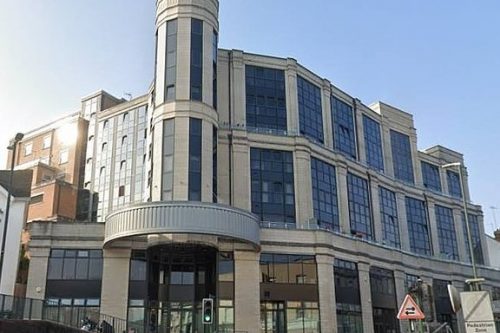 A Dorset loans company has avoided paying a £72.9m fine because it is not in a position to pay it.
Amigo Loans, which offers credit to people struggling to access money, was investigated by the Financial Conduct Authority over claims it mis-sold products to customers.
The FCA agreed the company would not have to pay the fine as it would cause serious financial hardship and would threatened the company's ability to meet its commitments to redress creditors.
The Bournemouth-based lender has sought to extend the period for its pilot lending scheme, after loan volumes for the scheme fell short of expectations.
The company was inundated with complaints for selling unaffordable loans and lost the backing of investors.
Founder James Benamor left the board of Amigo Holdings in March 2020 and is no longer associated with the company.
Amigo has said its shares would become worthless if it is unable to raise the funds to lend. It is set to begin winding down the company if it fails to meet its target by May 26.
The firm suspended lending in November 2020 after a surge in customer complaints over mis-selling loans. It has since been granted court approval for a compensation scheme for customers affected by the miss-selling.
Amigo said its new board and management have cooperated with the investigation and accepts the findings of the enforcement proceeding,
The company said the final conclusion of the enforcement proceedings represents an important milestone for the company in bringing the issues to a close.
Since the enforcement action was launched in 2020 Amigo has completely changed its board and its senior management team. 
Chief executive Danny Malone said: "I would like to apologise again to any customers impacted for the past failings in lending practises that occurred during the period 2018-2020.
"As a new board and management team, we fully accept the lessons that needed to be learnt for the future and our focus remains on rebuilding a business that delivers better outcomes for customers, backed by stronger lending controls and a better culture.
"The FCA's decision in October 2022 to allow Amigo to return to lending on a pilot basis reflects the significant change that has been undertaken in the business, and we would like to thank the FCA for working constructively with us. The conclusion of this investigation enables us to draw a line under these historic lending issues as we seek to secure the capital required for the future."