MBO forms UK real estate restructuring consultancy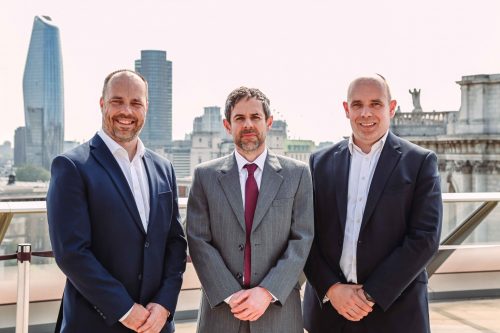 A real estate advisory business has formed, following a management buyout of the national restructuring solutions team from Avison Young.
Watling Real Estate will be headquartered in London with a network of offices in Birmingham, Manchester, Leeds and Bristol and will have a team of more than 20 professionals.
Set to become one of the UK's largest real estate restructuring consultancies, Watling Real Estate is led by existing restructuring solutions principals Alan Ryall, Andrew Foster and Nathan Pask alongside national directors Jamie Lamond, John Wills, Chris Davies, Toby O'Sullivan, Chris Walker and Alex Sweetman.
The team, which was originally part of the GVA business and more recently Avison Young post-merger in 2019, has advised or transacted on real estate with a total value of more than £11bn.
Watling Real Estate is backed by Bassi Capital, a private family office with investments in the real estate sector such as Bond Wolfe, the UK's largest live streaming auction house.
Alan Ryall, joint managing director of Watling Real Estate which went live on 1 June, said: "The transition to Watling is extremely exciting for our business.  The level of support we have received from our clients and wider contact base has been overwhelming, with the last six months being one of the busiest periods we have experienced in the last five years.
"Watling will now give us the platform to fully capitalise on the opportunities which exist in the marketplace."
Andrew Foster, joint managing director, said: "The ability to operate independently and negate concerns over perceived and potential conflicts of interest is paramount for our clients.  The formation of Watling now provides us with the structure to do just this with the additional ability to invest and grow our business within the UK. 
"We are advising on £300m+ of real estate at present and this is likely to significantly increase over the next six months."