Flagship £107m scheme taking shape
Gloucester's £107m flagship development The Forum is undergoing a transformation as the construction team fits contemporary facades over the coming weeks.
Teams are working to fit more than 1,000 intricately designed aluminium and glass panels to the exterior of The Forum as phase two of the project progresses.
When complete, 1,342 panels weighing around 500kg each will form a feature reminiscent of the stone cloisters and facades of the city's historic buildings, including Gloucester Cathedral.
Leader of Gloucester City Council, Councillor Richard Cook, said: "The Forum's new facades beautifully blend modernity with Gloucester's history.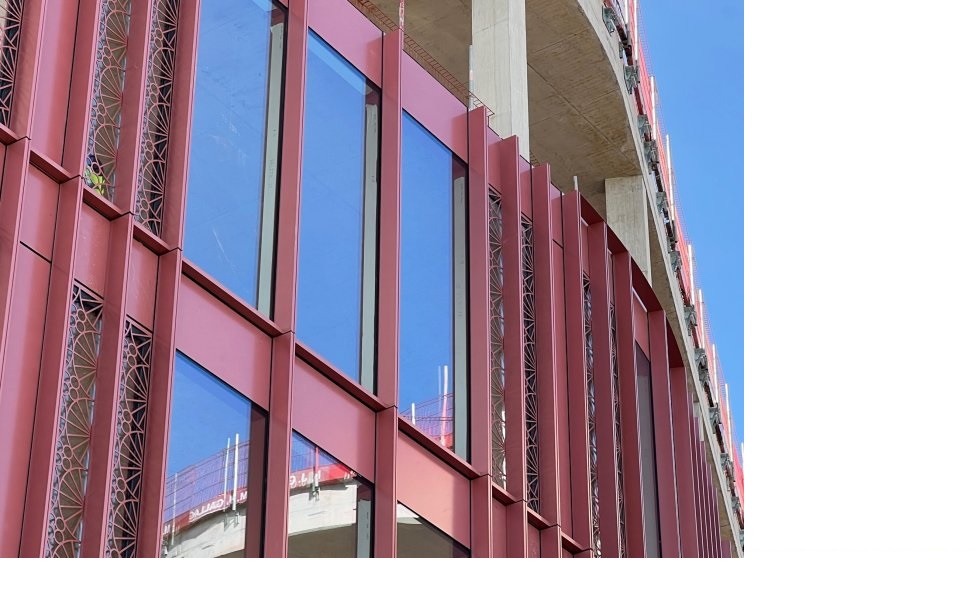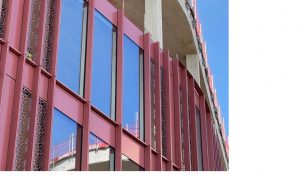 "This project reflects our commitment to preserving our heritage while embracing the future. It's a key part of the multi-million-pound regeneration that is transforming our city making it a city fit for the future. It's great to see it taking shape."
Comprising a 130-room boutique hotel, a rooftop restaurant and bar, state-of-the-art digital conference facilities, a 9,000 sq ft wellness centre and innovation space, it is part of the wider £200m+ regeneration of Kings Quarter in Gloucester city centre.
Esther Croft, Reef development director added: "The Forum's facades symbolise our dedication to creating a development that respects Gloucester's past while establishing the city as a place that supports the next Industrial Revolution.
"This transformation will redefine the city's skyline and contribute to a vibrant future. Gloucestershire hasn't seen anything like this before. It's great to see and hear the fantastic response The Forum is receiving."
Kier started on the delivery of phase two construction in March this year, with completion expected in 2024.
Andy Bolas, regional director at Kier Construction, added: "With the installation of the striking façade panels now underway, The Forum is really taking shape and is beginning to reveal what an iconic landmark it will become on the Gloucester city skyline. We're proud to be delivering it."