Wharfside apartment complex given the go ahead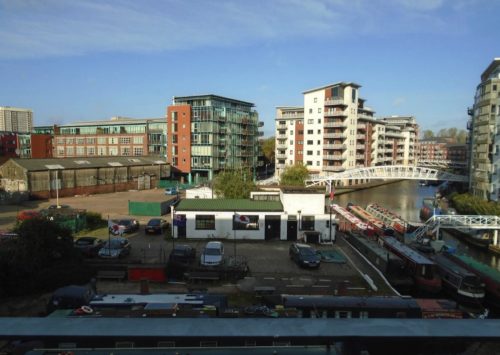 A new apartment scheme on part of Birmingham's former canal wharf has been given the go ahead by planners.
Developer Inland plans to create 87 apartments at Sherborne Wharf, off Sherborne Street.
The plan will see the demolition of existing buildings on the site, with the exception of Psonex House, and their replacement with two new buildings, which along with the retention and change of use for Psonex House, will provide for the new accommodation.
The two new blocks will range in height between three and 10 storeys, while Psonex House will be retained at two storeys.
The tallest 10-storey element will be positioned to the north western corner of the site, closest to the canal, before reducing to six storeys and three storeys towards the central/eastern part of the site. The second block will be positioned to the south west of the site, to the north of 1 Sherborne Gate. It will range in height between three and four storeys.
The development will comprise 30 one-bed apartments at 50 sqm (35%), 55 two-bed apartments between 61- 70+ sqm (63%) and two three-bed apartments (2%).
Hard and soft landscaping, much of which would be publicly accessible, is also included, as are 54 car parking spaces within a basement area.
The application site was formerly used for the storage and the repair and maintenance of boats. It was previously occupied by the Canal and Rivers Trust but has become surplus to the organisation's needs.
A report to Birmingham's planning committee stated: "The proposal would result in a sensitive and well-designed, well-articulated development which would provide an acceptable living environment."
The plan had been recommended for approval subject to a Section 106 agreement requiring the developer to contribute £326,250 towards the provision of a bridge link to Canal Square or affordable housing.