Developer reveals £260m Digbeth plans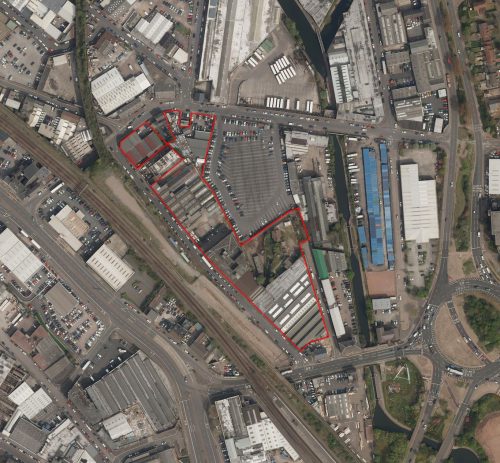 Property developer Cole Waterhouse is set to invest £260m in the West Midlands after buying a prominent site in Digbeth.
The firm says it wants to redevelop the site, creating a new cultural, commercial and residential destination with new areas of public open space.
The developer has assembled the 3.5-acre site, which occupies a prominent position off Upper Trinity Street and Adderley Street, from five individual landowners.
Cole Waterhouse says it is working closely with Birmingham City Council, neighbouring landowners and planning consultancy Barton Wilmore to bring forward the site. The developer says plans are at an early stage but will help to meet urban housing need as well as providing retail and leisure opportunities including event, work and creative spaces.
Damian Flood, chief executive at Cole Waterhouse, said: "Digbeth is an area steeped in culture, character and history. We are working closely with the Council and Digbeth's existing community to create a scheme that enhances its surroundings in the spirit of Digbeth and builds on the success of existing redevelopments in the area, notably The Custard Factory. We have spent the last year and a half understanding Digbeth, its community and culture, and we are incredibly excited about what we can deliver here.
"We are passionate about identity placemaking and will be bringing some of the key lessons we have learnt from schemes around the world to Digbeth. With contracts now exchanged we look forward to sharing our plans with stakeholders and the public at an exhibition early in the new year before submitting a full planning application in Spring 2020.
"We are also working alongside other Digbeth stakeholders to unlock the potential of the proposed skyline which will enhance our plans and offer Birmingham a potential world class public space."