A mixed picture – how Covid-19 has affected M&A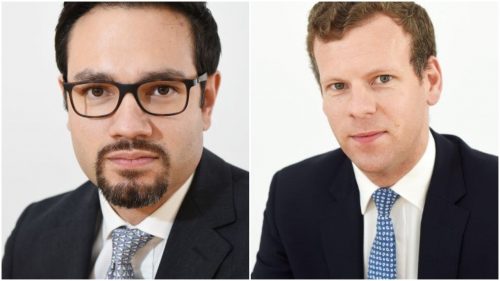 For the tenth successive year, DLA Piper has retained its number one spot for global M&A deal volume.  The data collected from these deals puts our global firm in a unique position to map those trends that lawyers so often refer to in negotiations as "market" (i.e. what is commonly accepted practice) and, just as importantly, provide informed advice to clients as to what future deals may look like.
In its fifth year, our latest Global M&A Intelligence Report provides an analysis of the deal terms from over 2,500 private M&A transactions which we advised on since 2015.  To request your Report, please click here.
Whilst the latest Report offers a few initial thoughts on expected trends as a result of the current Covid-19 pandemic, it is still too early for us to currently map its impact on deal terms.  Our M&A teams have, however, continued to successfully transact deals during the pandemic notwithstanding lockdown, and we will use this data to produce an updated intelligence report which is expected to be released later this year.
DLA Piper senior associates, Partho Chaudhuri and Simon Wright, who have both been very active during the pandemic – leading on numerous deals for both global and local corporates during lockdown – share their experience of the impact that the Coronavirus pandemic has had on M&A.
Against the backdrop of an already cooling market, the effect of the Coronavirus pandemic on  M&A has been profound. Put simply, it has dramatically reduced the volume of deals and impacted the process and terms on which we have seen clients willing to transact.
Perhaps unsurprisingly, the value proposition in a number of transactions from buyers' perspective have changed significantly. The retail (especially bricks and mortar retailers), automotive, aerospace, and travel sectors have been particularly hard hit.  By contrast, businesses in certain sectors have continued to be buoyant and indeed seen growth: tech (including online retail), food production, and manufacturers of FMCG household essentials (as well as the supply chain into these industries), are all examples of that. However, the sustainability of any recent increased demand has been a key focus for buyers in diligence over recent weeks, and will be moving forward.
Where the gap between buyers' and sellers' value expectations increases, we expect to see a continued rise in contingent consideration structures. Whilst 2019 saw a drop in the use of earn-out pricing mechanics (down to 20% of the deals we completed globally, in comparison to 28% the year prior), since the start of the Covid-19 pandemic we have seen earn-outs used successfully to bridge this gap, particularly in sub-£45m deals. Earnings continue to be the most commonly used measure and triggers for post-closing consideration payments to sellers. However, sellers should be advised to carefully evaluate whether the proposed earn-out period provides a sufficient window to allow earnings to recover in those businesses significantly impacted by the Covid-19 pandemic.
For those deals that were signed but not yet completed, buyers have had to consider the impact of the pandemic on the target, the prospects for recovery, and the value of pursuing completion of the deal versus the liabilities associated with an abort or termination. Outside of the UK, the majority of deals we completed in 2019 were conditional with a split sign and close. In the UK, this number dropped to 32%, but is still substantial. Unsurprisingly, we have therefore worked with a number of clients in recent months to digest whether it is required to proceed to closing, or indeed, how to compel a buyer to do so.
Those buyers and sellers who were in negotiations but not yet contractually committed to a deal have likewise had to consider the value and practical impacts of the pandemic, and the terms on which they would be willing to do the deal.  In many cases this has resulted in buyers looking to renegotiating the purchase price and/or a deferral of proceeds to sellers. Notwithstanding social distancing measures and management teams being focused on crisis management, we have also seen due diligence work intensify during lockdown in order to mitigate the risks arising from the Covid-19 pandemic.
Whilst we have seen clients complete a number of deals notwithstanding the Coronavirus pandemic, many deals will invariably have been postponed or abandoned as buyers and sellers struggle to bridge the valuation gap between them.  In some instances the valuation gap may be temporary (say where the parties are waiting to see if a distressed key customer will survive and/or be bailed out in the short term).  In many instances the value gap will, however, be much more complex – and whether or not buyers and sellers are able to proceed will likely depend on a number of variables, not least on the shape of the economic recovery and the sector in which the target operates.
We hope the latest version of our Global M&A Intelligence Report will provide some guidance and help parties' navigate their way to agreeable deal terms in the current environment.