Enhancing an international reputation
Technology jobs and investments are important to the economic growth and future prosperity of the region, and with the country open for business again there is plenty of momentum building.
So what are the Midlands' strengths and how it can best burnish its international reputation?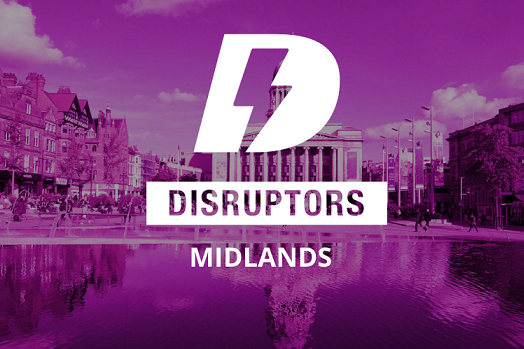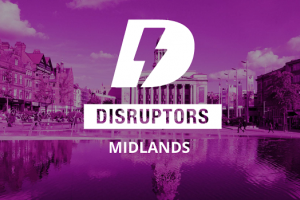 To analyse this in more depth, our Disruptors Midlands panel – chaired by TheBusinessDesk.com managing director, Alex Turner – brought together Matt Jones, an Azure specialist at Microsoft, Mike Lewis, creative tech and digital sector lead at West Midlands Growth Company and David Pearson, director of partnerships at East Midlands Chamber of Commerce.
Jones said about five years worth of digital transformation had occurred within the first 12 months of the pandemic, and he stressed these accelerated changes have not stopped since then.
He said big businesses were struggling to keep up with the rapidly evolving market, noting this even applies to an innovative "born in the Cloud" retail company like ASOS.
"This is where small, nimble organisations can add value to these big organisations by taking a piece of what they do and showing them how they can do it better," he said.
"If you can deliver disruption quickly while proving that you can also provide a stable platform for a business to grow from, you're onto a winner."
Focusing on the West Midlands' strengths, Lewis highlighted its eight universities which are producing nearly 60,000 graduates a year – including many who are qualifying in STEM subjects and choosing to remain in the region after graduation.
"The Government has said the West Midlands is the fastest growing region for tech jobs, we've got the best 5G coverage and we've got a world class gaming cluster in Leamington Spa," he said.
"Businesses want to scale up and they no longer need to be based in London. The talent is here and we've got a much lower cost base.
"We've got the Commonwealth Games coming to Birmingham next year and that gives us a huge platform to build on."
When asked what should be done to improve the Midlands' international position, Pearson said he would like to see the East Midlands begin to act more collectively, rather than as individual cities.
He pointed to the role being played by informal collaboration between groups of business people networking together and finding their companies have interests in common.
Pearson said the region's growth opportunities lie in sectors which are now showing how to use technology such as VR and augmented learning in increasingly creative ways.
"We've also got six universities which are getting closer to the business community rather than standing apart," he said.