Pride: 'Bring your full self to work'
Pride celebrations are set to be held in Birmingham this bank holiday weekend. Many organisations will have their rainbow flags on display and will be promoting initiatives to support and educate staff on LGBTQ+ issues.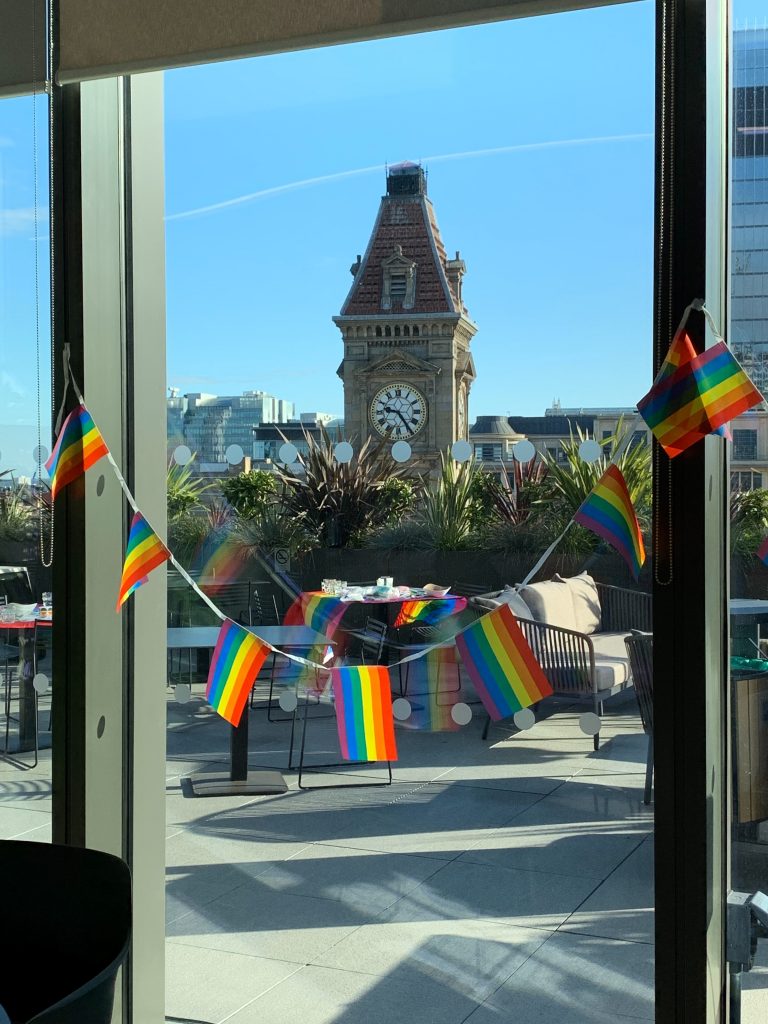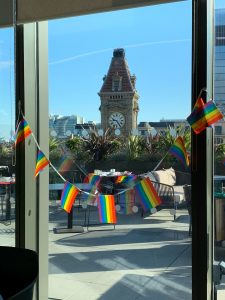 One firm that will be flying the flag high and resolutely supporting its LGBTQ+ staff in bringing their full selves to work is DLA Piper.
TheBusinessDesk.com joined DLA Piper to discuss its ambitious diversity and inclusion strategy as well and particularly its LGBTQ+ network, 'Iris', with Daniel Cowley, Senior Associate at DLA Piper and Global Co-Chair of Iris.
The purpose of DLA Piper's Iris network is to bring together it's LGBTQ+ members and allies to create an environment where "everybody feels they're able to bring their full selves to work," says Cowley.
Cowley is also a Steering-Co Member of the Alliance Network, which brings together LGBTQ+ networks in across the Midlands, in an effort to make it the best place for LGBTQ+ professionals and their allies to work and live.
Cowley first got involved with the Alliance Network to help share best practices and boost local LGBTQ+ initiatives:
He said: "We initially wanted to more widely broadcast what DLA Piper was doing as a firm in the LGBTQ+ space. Through the Alliance Network, we have now also been able to provide our LGBTQ+ people, with access to a huge wealth of additional events, and materials and support.
"The Alliance Network aligns very much with our values at DLA Piper; to be supportive, be collaborative, be bold and be exceptional and the Alliance Network embodies those very same values so it has been a privilege to join and work alongside them".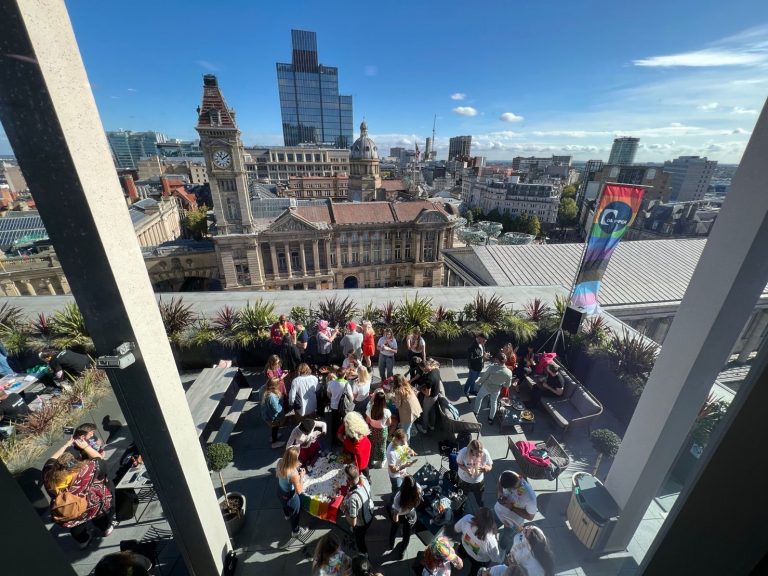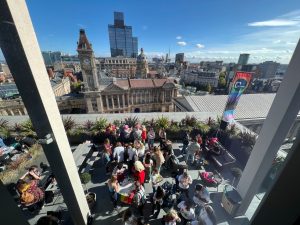 Historically, many businesses have come under fire for 'rainbow washing', where they'll signpost support for LGBTQ+ issues through marketing without putting in the effort to be actual 'allies'.
For Cowley however, there has been a real shift in attitudes towards diversity and inclusion throughout the business world with a more genuine move to support and raise awareness on key issues in the LGBTQ+ community.
He said: "People are not LGBTQ+  for one day, they're LGBTQ+  for their whole lives, they will have to face the same challenges every day and make decisions about coming out not just once, but every day.
"You can't tick a box or hold one event and that covers it. At the same time, Pride is the most important event in the LGBTQ+ calendar and it needs to be recognised.
"It's not the journey, it's the destination that matters. It's great to see more businesses opening up conversations; if it gets people talking about diversity, I'm happy".
And as every business tackles the war on talent, Cowley says many skilled LGBTQ+ people could be lost to London, where they feel safer amongst the larger and more visible LGBTQ+ community.
He said: "It can be worrying, especially for young LGBTQ+ people who are just coming into the market. Many can be put off staying in Birmingham and gravitate towards the capital as it seems more LGBTQ+ friendly.
"We could lose a huge wealth of talent that way, if you're looking to retain the best people you need to support who they are.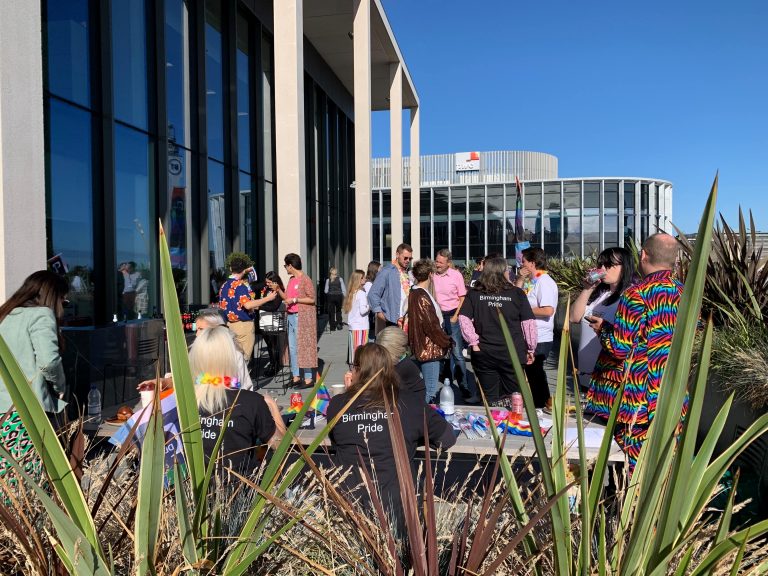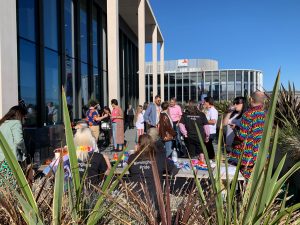 "The legal world has often encountered problems with diversity and can often be perceived as a traditional, unfeeling, male-dominated environment. Someone who is different can easily feel 'I'm not going to fit in here'.
"DLA Piper and the Alliance Network's shared aim is to make it the professional world a better place to work and live for all people, not just in the legal industry, but across all sectors".
This is DLA Piper's third year of collaborating with the Alliance Network at Birmingham Pride, with shared walking groups in this Saturday's parade through Birmingham city centre.
The firm will be hosting a 'pre-parade' brunch on the terrace of its Chamberlain Square offices.  A 150+ contingent of staff, clients, business partners and their families will join together to mark the day with  flags, face painting and glitter galore.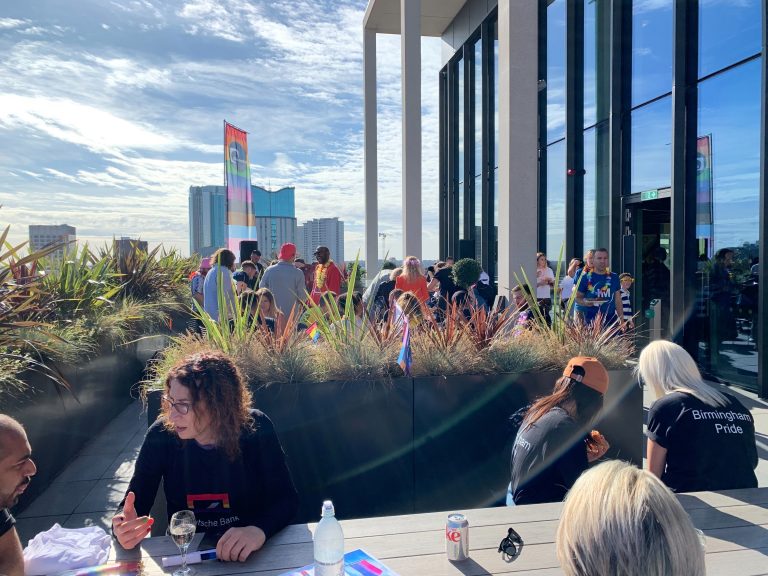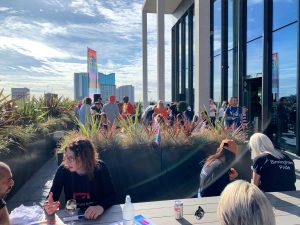 On a more serious note, DLA Piper has also developed educational pieces to explain the history of Pride and the fundamental importance of allyship.
Cowley said that being part of the Alliance Network has created meaningful relationships with key players in the Midlands market such as Goldman Sachs, KPMG, and Deutsche Bank driven by a shared goal of diversity.
He said: "People from all quarters will be joining us on the terrace this Saturday, including fellow members of the legal industry.
"What's great about this kind of event, and Pride as a whole, is that it brings all different sectors together with one goal – to value diversity and inclusion. It goes beyond business. We're all speaking with one voice to celebrate and promote LGBTQ+ inclusivity on behalf of the all industries across the Midlands, and the great city of Birmingham".