More details revealed for planned £16.5m museum building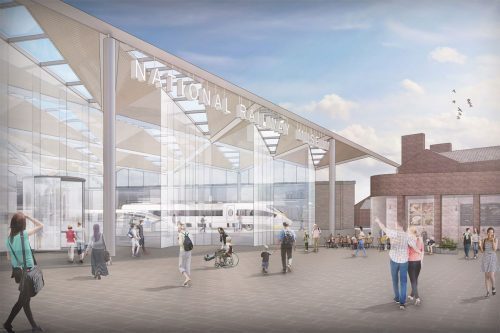 The National Railway Museum in York has launched a competition to find the architect who will design a £16.5m building to showcase the future of rail engineering and to link the museum site for the first time.

Part of the National Railway Museum's £55m Vision 2025 Masterplan, the 4,500 sqm Central Hall will connect the existing Great Hall and Station Hall buildings and provide additional capacity to welcome up to 1.2m visitors annually. The museum is one of the most visited museu... You can carry on reading TheBusinessDesk.com for free, but you have reached the maximum number of pages an unregistered user can view. To register for an account, click here or login below...