Revenue growth powers up Drax's renewable energy ambitions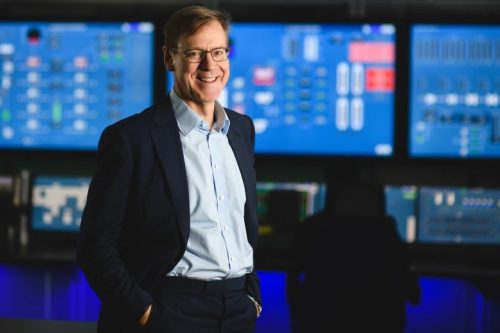 Drax Power Station operator, Drax Group, has reported adjusted revenues of £5.2bn (2020: £4.2bn) in its full year results for the 12 months ended 31 December 2021.
Adjusted EBITDA was £398m (2020: £412m) and the business also recorded pre-tax profits of £122m, an improvement on 2020's £235m loss.
The period saw Drax acquire Pinnacle Renewable Energy Inc, a Canadian renewable energy company, for £222m.
The Selby-based business says it remains on course to be a "global leader" in sustainable biomass and a UK leader in renewable energy generation, with the aim to be a carbon negative company by 2030.
Will Gardiner, CEO, said "2021 was a transformational year for Drax as we became the world's leading sustainable biomass generation and supply company.
"Over the past ten years Drax has invested over £2bn in renewable energy and has plans to invest a further £3bn this decade, supporting the global transition to a low-carbon economy.
"Our investment has reduced our emissions from power generation by over 95% and we are the UK's largest producer of renewable power by output.
"We have significantly advanced our plans for bioenergy with carbon capture and storage (BECCS) in the UK and globally. By 2030 we aim to deliver 12 million tonnes of negative emissions."
2021 saw Drax make capital investments of £230m with continued investment in its biomass strategy.
Drax says its Customers business reported adjusted EBITDA of £6m , a significant improvement on 2020 which recorded a 39m loss, as a result of the impact of Covid-19 – principally in the SME business.
It adds the SME business continued to be affected by Covid-19 in the first half of 2021.
Drax Group's Industrial & Commercial (I&C) supply business performed well with significant growth in the contracted sales position to high-quality customers.
Drax notes cost reductions are ongoing to support its operating model for biomass generation from 2027. As previously reported, the business ended its commercial coal generation in March last year.
The group's results will also have benefitted from record payments from the UK's electricity system operator, which called on its coal plant – one of the few remaining in the UK – to supply power at short notice as a result of one of the least windy summers in the last 60 years impacting the country's green energy production.
This led to the announcement by Drax that, despite its renewable energy ambitions, it would delay the closure of its coal plant.