Nottingham Forest sold to Greek consortium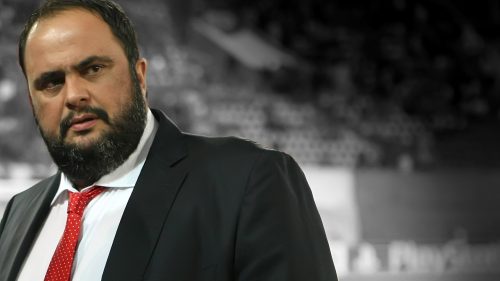 The takeover of Nottingham Forest has finally completed, with shipping magnate Evangelos Marinakis, owner of Olympiakos, heading a buy-out of the Club.
The deal, for an undisclosed sum, sees the controversial and often unpopular reign of Fawaz Al Hasawi draw to a close. The protracted deal was initiated last September, with Hasawi hoping to keep a stake in Forest.
The owners formed an English company, NF Football Investments, in order to provide full transparency when they purchased the shares formerly owned by the Kuwaiti Al-Hasawi family.
"Our intention is to keep Nottingham Forest thoroughly embedded in English football culture. We are therefore proud to announce the appointment of Nicholas Randall, QC, one of the leading sports lawyers in England, to the club's board. Nicholas knows the football industry like few others and has accepted an offer to join the club as its chairman", Marinakis said.
The president of Olympiacos FC, and now the new majority owner of Nottingham Forest FC, has close ties to England. He attended high school and university in England and started his successful career in international shipping in London before he bought the Greek champions in 2010. Olympiacos, founded in 1925, is the biggest and most successful club in Greek football history, having won 44 League titles, 27 Greek Cups and 4 Greek Super Cups. They finished the current season as League Champions for the seventh time in a row under Marinakis' leadership. Under Marinakis, Olympiacos have achieved the highest positions in Europe in its history: they are listed among the top 25 clubs in Europe today.
"What we have achieved in national and European football with Olympiacos FC, we want to duplicate with Nottingham Forest. Forest is one of England's oldest clubs and one with a proud history of national and international excellence. Our objective is to bring back the glory days. We are football people to the core and we love and know the game. Our team has demonstrated that we know how to create success in football by having won title after title with Olympiacos in Greek football", said Marinakis.
"We want to rekindle Forest's past success and we are committed to the club for the long-term. What the club needs is a solid and time-tested management, a professional board, and above all, the best possible football management and players. Our senior team will be Nicholas Randall QC as chairman, Ioannis Vrentzos as chief executive, Samantha Gordon as CFO, and David Cook as CCO, and they will deliver just that.
"Furthermore, we believe that in Mark Warburton and his team the right people were selected to take the club forward on the pitch by delivering the passing game that the club's supporters love, and for which Nottingham Forest are known and remembered throughout the world.
"We will provide Mark and his team with the time and support necessary to rebuild the team and create the conditions for success.
"In this regard I am pleased to confirm that we have agreed a contract extension for Frank McParland as sport director. The players performed magnificently in the crucial match against Ipswich Town and the way they responded to and implemented Mark's game plan is a credit to the environment he has created. But the fans are one of the club's most important assets. In recognition of the exceptional role played by all fans who stood by the club through difficult times, we have decided to reduce the price for season tickets for the next season to make it more affordable to local fans. It is crucial for the club to give back to fans as this is a joint effort to bring back success.
"In a further step towards honouring Nottingham Forest's past, we shall bring back as many people as possible, in particular of course former players, who played a decisive role in building Forest's legacy. They deserve our respect and we want to make them part of our collective effort to rebuild this exceptional club," Marinakis said.
Forest only stayed in the Championship this season on goal difference after beating Ipswich Town 3-0 at the City Ground in the final game of the season.
Mariankis, whose Olympiacos have just won their 44th Greek title, has been facing allegations of match fixing in his homeland for the last two years involving games that were played between 2011 and 2013.