Social scene: property clubs join forces for Nottingham event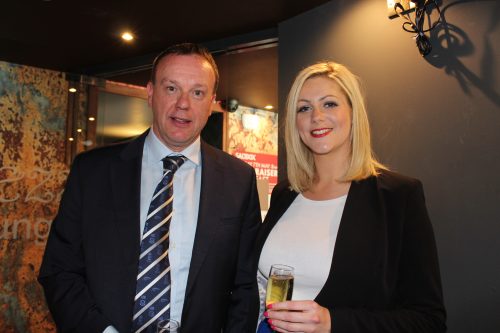 Collaboration and construction were on the menu when three Nottingham clubs got together to talk about the property industry at a Women in Construction event.
Around 40 property and construction professionals from the Nottingham Property Luncheon Club (NPL), the National Association of Women in Construction (NAWIC) network and Nottingham Women in Construction met to network and talk about the industry.
Amy Revell who heads NAWIC locally, and Matt Varley, chair of the NPL got the groups together for a lunch meeting at the Salt Box in the city.
Revell, business development associate at Paragon, said: "It was a great chance to get these established groups together at a key event where we discussed many subjects related to our industry including the skills shortage and Brexit."
Matthew Varley, director at NG2 Associates, said: "Collaboration is vital, especially as we are preparing to leave Europe. It is important that we as an industry and the sector as a city is prepared and ready to work together for the best outcome of the region."
Maria Coulter of Construction Coach co-chairs Nottingham Women in Construction said: "We have some great discussions at the event around some interesting topics. We had a mixed audience including contractors, property agents, property lawyers, PR and marketing specialists and developers. It was good to see some great conversations among so many different disciplines."