MIPIM brunch puts spotlight on Lincolnshire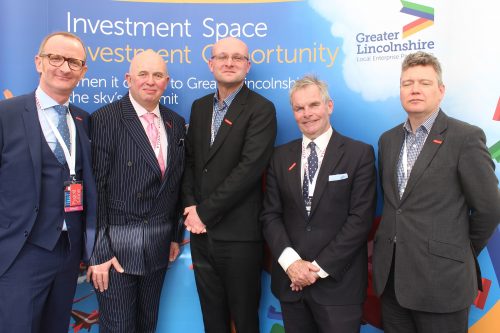 More than 150 property professionals from across the UK gathered yesterday (14 Mar) to find out more about the opportunities Lincolnshire has to offer at its annual networking brunch held at MIPIM.
The brunch was just one of a number of events on 'Lincolnshire Day' putting the spotlight on the county. Throughout the day key delegates including: Cllr Martin Hill OBE, Leader of Lincolnshire County Council and Team Lincolnshire sponsor, Tim Downing from Pygott & Crone took part in panels and presentations in the Midlands UK Pavilion.
Team Lincolnshire is focussing on promoting investment opportunities in the area, including three food Enterprise Zones: Peppermint Park in Holbeach, Hemswell Cliff in Central Lincolnshire and Europarc III in Grimsby, alongside strategic employment site and urban extensions across Greater Lincolnshire.
Speaking to guests at the brunch, Cllr Colin Davie said: "We consider Lincolnshire to be an excellent place to do business. Many of our businesses tell us that there is a real sense of 'wanting to get things done' that runs through the business community.
"MIPIM is such a fantastic platform to showcase Greater Lincolnshire on a worldwide stage and we are delighted to once again be part of the Midlands Pavilion."
Cllr Martin Hill, Leader of Lincolnshire County Council added: "MIPIM is an opportunity for us to tell investors and developers what makes Lincolnshire a place to grow. We're pro-development, with supportive local planning departments, plenty of land and good transport links. And when it comes to investment, we have an open-door policy – and a strong track record of making major developments happen.
"A range of major road improvements are currently underway and 100,000 new homes are planned for the county, both bringing new business opportunities. There has never been a better time to do business in Lincolnshire."