Double deal sees law firm expand in Nottingham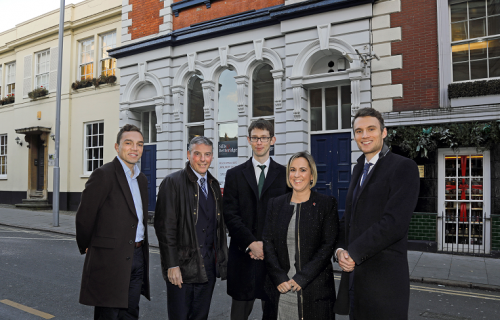 East Midlands law firm Sills & Betteridge has relocated its Nottingham operation to larger premises.
The company has moved to 4 George Street in Hockley following the departure of the building's previous tenant Dress Place, which is also moving to a larger site.
Both deals were brokered by commercial property consultants Innes England.
Ross Whiting, business space surveyor at Innes England, said: "The original tenants Dress Place had found the perfect property for their expansion plans but were only part way through their lease with no upcoming break clauses.
"We recognised that with, appropriate consent, George Street could be the perfect space for Sills & Betteridge and led the negotiations for Dress Place to surrender their lease. We also helped to obtain change of use from A1 for retail to B1 for business, making the property suitable for offices."
Sills & Betteridge has a total of 14 offices across the East Midlands and South Yorkshire.
Stephen Britton, a partner at the firm, said: "The George Street presence will enable us to improve our internal operations and join a new business community in a vibrant neighbourhood.
"A substantial reorganisation of the building is now underway, which will offer employees, clients and professional contacts a modern, comfortable and accessible environment in which to work and visit."
Dress Place, one of the largest bridal, prom and occasion stores in the UK, is moving into a building in the former Courtaulds factory shop in Sherwood.