Sports Direct boss issues apology as he tries to 'save business'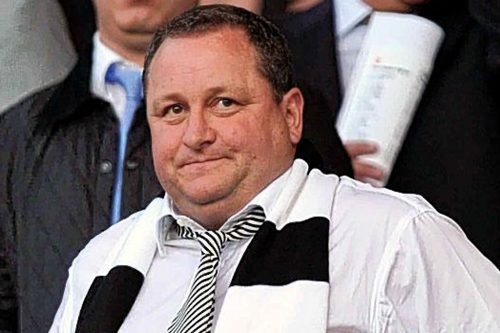 X

Register for free to receive latest news stories direct to your inbox
Register
Sports Direct boss Mike Ashley has issued an apology for his personal actions this week, after he came under fire for seemingly insisting that the company's stores would stay open during the government-sanctioned lockdown.
Ashley, in an open letter, said his intentions were only to "seek clarity" from the Government as to whether his Frasers Group should keep some of its Sports Direct and Evans Cycles stores open.
The letter says: "In hindsight, our emails to the Government were ill-judged and poorly timed, when they clearly had much greater pressures than ours to deal with. On top of this, our communications to our employees and the public on this was poor."
Ashley goes on to praise the Government, the NHS and his own workforce who, he says, have "stood by the business in difficult times before and are doing so again currently".
Ashley adds: "We are working very hard to save our business, so that we can continue to be one of the biggest employers on the UK high street once this pandemic has passed."
Meanwhile, Unite, the UK's biggest union, Unite, says Ashley should send home the Shirebrook workforce and pay them for the duration of the coronavirus virus period.
Unite has written to the Sports District management outlining what it is calling "a catalogue of examples" where it claims company has ignored the government's guidelines for workplaces during the national emergency.
There are an estimated 3-4,000 workers at the Derbyshire warehouse. Earlier this week, Sports Direct had to back down over plans to keep its high street shops open, following a public backlash.
In her letter, Unite regional officer Cheryl Pidgeon said: "We have reports of workers being threatened with no jobs if they self-isolate when they have underlying health concerns.
"We have reports of people being told not to bother about just having two people in the car when they drive to work– but to come in 'in fives'.
"We have photographic evidence of lack of products available for workers to wash as per government guidelines.
"We have reports of workers not staying two metres apart and photographic evidence of this.
"People are today still using scanners with their fingers and being searched closely.
"The products that many people are working on are not critical to the nation at this moment in time – we have photographic evidence of this also. There are many, many scared workers at the warehouse."
"These are decent human beings who have served Sports Direct loyally in difficult conditions on low wages and many are on non-permanent contracts. They are not fodder to make mass profit at the expense of their own health and safety, and that of their family. The work at the warehouse is not critical as per government guidelines.
"Many of the community are ex-miners with severe chest health problems – by not allowing workers to go home and stay safe you are putting local communities at risk.
"For the sake of the employees, the local community and the business reputation please allow workers to go home, stay safe and pay them their usual wages without loss of money.
"There is nothing more important than the health and safety of all workers at the warehouse – ask Mike Ashley, for once, to do the right thing by the workers – put them and not profit first."
Unite regional secretary for the East Midlands Paresh Patel said: "When the history of the coronavirus comes to be written, Mike Ashley's already besmirched reputation will be in shreds, unless he does the right thing and send his Shirebrook workers home on full pay for the duration of the coronavirus emergency.
"Ashley has become fabulously rich on the backs of low-paid workers – now is the time that he should rise above the ruthless pursuit of profit that has pockmarked his controversial career – the nation is watching."