Coronavirus update: the latest news from East Midlands businesses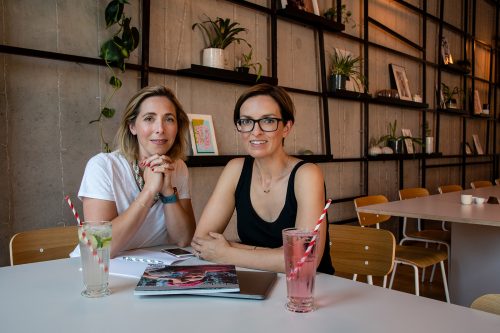 One hundred female founders can now get free membership to an online business community, set up to provide business help and support to women starting out and running their own company.
Sarah King and Claire Dunn from Nottingham, co-founded the 'we are radikl' community 17 months ago, with the aim of helping 6,000 women set up and run their own businesses by 2025.
In the current COVID-19 crisis situation, they wanted to offer their support to even more women and are joining forces with Equifax in a move that sees the credit reporting agency funding 100 new memberships to the 'we are radikl' community.
Dunn said: "Like everyone our business has been impacted by COVID-19. We've had to redesign quickly, and our first step was to listen to the concerns of the women we currently serve and ensure we provide the right support, information and resources they need now and in a way that works for them."
King added: "We know that sharing know-how, learning together and connecting with other female founders during these turbulent times is really vital, and we want to extend what we call our 'Calm Giving' strategy to even more women.
"For us calm giving happens when you bring three things together: listening to our customers to understand their needs, designing well so that our products and services have positive, targeted impact, and finding great people to collaborate with – because connection with great people feels more important than ever."
Home staging company Lemon and Lime Interiors is offering its clients a new virtual service during the Covid-19 pandemic.
Lemon and Lime Interiors is a professional property home staging company. The team are experts in presenting houses to make a memorable first impression for potential buyers.
Elaine Penhaul, the owner of Lemon and Lime Interiors, is offering two new services – virtual home staging and remote staging.
The two new offerings will allow vendors and agents to get properties in the right position for a quick sale once the market recovers later in the year.
"As an agent you want to help those vendors who have a property they need to sell, to be the first to secure good offers when the market picks up later in the year. This new service allows us to help agents offer vendors the perfect solution whilst we are not able to be out and about."
Ideagen has developed a special online training course, as part of its Q-Pulse Workrite package, to help remote workers during the coronavirus pandemic – and it is now offering this course to NHS workers free of charge.
Ideagen's CEO, Ben Dorks, said: "The Q-Pulse Workrite Coronavirus and Home Working online training course is aimed at everyone who is now having to work remotely. It covers advice on how to protect yourself from catching the virus, but also how to work safely at home to avoid developing physical and mental health conditions related to stress and working in an unusual environment."
Q-Pulse Workrite is an established programme of courses that deal with DHSE (Department of Health, Safety Environment) and QHSE (Quality, Health, Safety and Environment) regulations. In light of the current situation Ideagen's developers have added a course specifically aimed at the challenges posed by the coronavirus pandemic.