St. Modwen secures 55,000 sq ft pre-let with Lincoln firm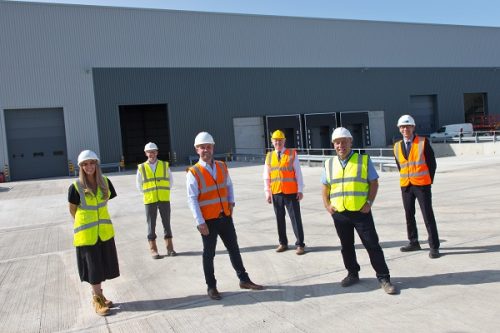 St Modwen has let a 54,793 sq ft industrial and logistics unit on 15-year lease at its St Modwen Park Lincoln to haulage, storage and distribution firm George H Kime & Co.
The second phase of development at the 70-acre industrial and logistics scheme will be ready for occupation in October 2020 – and is now fully let.
George H Kime & Co, a local family business celebrating its 90th year, has joined DHL Parcel (UK) in securing a pre-let at the development. The German logistics company, who acquired UK Mail in 2018, agreed to expand its operations at St Modwen Park Lincoln in March 2020 and will occupy a further 25,000 sq ft unit on a 10-year lease upon completion.
Gemma Butler, development and leasing manager at St Modwen Industrial & Logistics, said: "St Modwen Park Lincoln has proved successful because we had the courage to build speculatively to capitalise upon the lack of supply in the market. To have fully let the scheme well in advance of our projected completion date is a great achievement – and shows the robust strength of the logistics market amidst the backdrop of a global pandemic. We're pleased to have now secured lettings to two leading businesses and appreciate the long-term commitment both have shown to St Modwen."
Nigel Kime, managing director at George H Kime & Co Ltd, added: "We have a need to relocate to expand our operation and meet our customers' needs. The development is truly market-leading and we're delighted to have secured a building of this quality as there is a distinct lack of elite industrial units in Lincolnshire. We eagerly await the completion of the scheme and look forward to welcoming our existing and new customers to the site."