Investor snaps up Howdens Joinery premises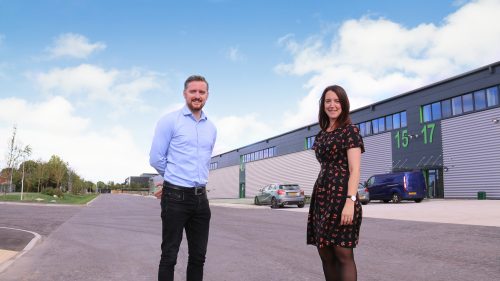 Commercial property agency NG Chartered Surveyors has brokered a deal to sell a high-profile site on Beeston Business Park.
NG managing director Richard Sutton acted on behalf of investors to snap up the 8,578 sq ft Unit 15 Trent Gateway on Technology Drive, which is let to Howdens Joinery.
Trent Gateway is a new development on the Beeston Business Park.
NG's Associate Director Jude Weston has been retained by the client to manage the unit. She said: "This is a fantastic deal by my colleague Richard and illustrates our full-service capabilities perfectly.
"Our existing client was keen to add to their growing mixed-use portfolio, and this landmark scheme in Beeston ticked all the boxes with an established tenant in place.
"I'm very excited to be involved with this high profile site once again. I worked on Unit 15 before joining NG and managed the site on behalf of the former owner, so it's great to be back involved now that we have a new, high-spec unit to look after."
Mark Tomlinson, director at FHP Property Consultants, acted for vendor Chancerygate. He said: "We continue to see strong demand for well let industrial properties across the region, especially good quality new build properties of this nature let to strong covenants. Quite rightly investors are seeing the industrial sector as being the safe bet post coronavirus and as such we are seeing an improvement in yields across the region in this sector."