Conygar mulls next steps for 40-acre Island Quarter development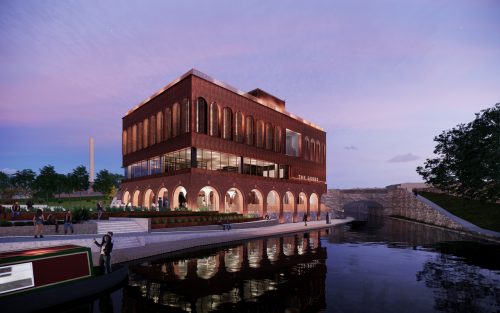 Conygar, the firm behind the huge Island Quarter redevelopment in Nottingham, says it will has outlined the challenges it faces in bringing forward the scheme in its prelimary results for the year ended September 30.
In a statement to the London Stock Exchange on Tuesday morning (November 24), Conygar said that the sheer size of the Island Quarter development in Nottingham will mean it will have to seek either debt funding, joint venture partners or to sell assets to "take best advantage of the opportunities presented by this development".
Conygar was recently granted planning permission for the first phase of the 40-acre mixed-use scheme when it got the go-ahead for a 20,000 sq ft waterfront pavilion called Canal Turn featuring restaurants, events space and a rooftop terrace. The plans also feature provision for a bandstand and an area of new public realm.
A statement from the company said: "Given the current COVID-19 situation there is material uncertainty as to the value which would be created by undertaking this phase ofthe development. However, it will help to enable the development of the remainder of the site.
"It is important to start this development now, even in the current environment, because it is an essential 'pump primer' for the rest of the site; necessary to achieve the longer term benefits for the project."