Agency round-up: Purpose Media; Go Inspire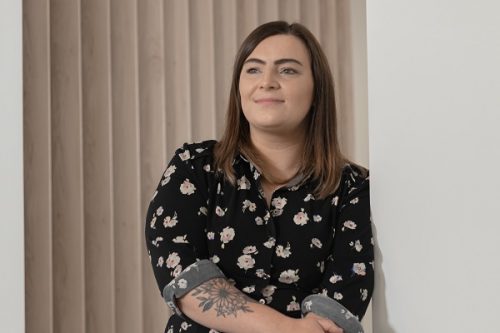 Derbyshire web development, creative and digital marketing agency Purpose Media has broken into the West Midlands market following its appointment provide marketing advice and services to Rivus Fleet Solutions.
Based on Solihull Parkway in Birmingham, Rivus Fleet Solutions is a spin out from BT Fleet which was purchased by The Aurelius Group in 2019 and rebranded to better reflect the comprehensive nature of its fleet management services. Rivus now looks after over 85,000 vehicles across all stages of the vehicle life cycle via a network of 55 self owned garages and a partner network of over 500 garages.
Purpose Media have been appointed to create a digital marketing strategy and drive their online performance through SEO, digital PR, website and social content, video.
Jason Chamberlain, sales and marketing director at Rivus Fleet Services, said: "We chose to partner with Purpose Media as the team were knowledgeable and clear on what our business and brand needed to do in order to improve our digital presence and industry profile. We've been offering fleet management solutions for over 30 years, so working with Purpose Media is the next logical step in our journey to become well-known for what we do, and allow us to continue on our mission to be the strongest player in the market."
Ellie Buckle, head of digital and strategy at Purpose Media, added: "We are delighted to announce this new partnership, particularly because of the ambitious plans and great digital campaigns we have already in the pipeline. Representing a well-known, industry leader like Rivus is an exciting step for our team, and testament to the skills we have invested in over the last year to really expand our agency's digital expertise. We're looking forward to a long partnership and ensuring we deliver a return on investment by improving their online presence and digital performance."
TalkTalk has renewed its contract with Leicester-based marketing and communications firm Go Inspire Group until 2025.
The contract, which was originally awarded following a competitive tender in 2019, includes transactional mail, customer comms and customer acquisition marketing. The extension also brings about a broadening of scope to cover certain aspects of analytics and data enhancement.
Ben Snutch, Go Inspire group sales and commercial director, said: "Naturally we are absolutely delighted to renew our commitments with the TalkTalk brand. The initial phase of the relationship was about efficient execution of customer communications and process optimisation. Moving forwards we shall also have an eye on supporting TalkTalk in improving ROI and achieving strategic goals around transformation."