Record start to year sees companies move to hybrid model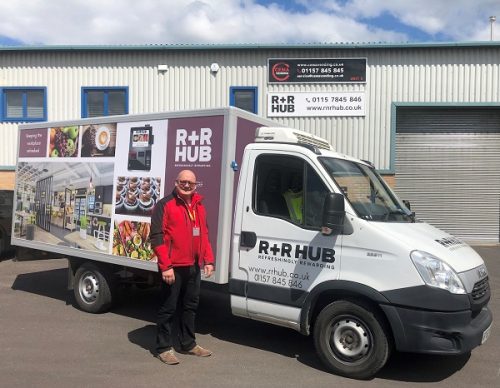 Cema Vending, the Nottingham-based vending machine and workplace refreshment specialist, has reported a record start to the first quarter of the year, with over £100,000 of contracted new business secured and plans for a major e-commerce offering being brought forward.
In late 2021, sister company R+R Hub acquired two further units of circa 8,000 sq ft at its Pintail Close base.
This boosted storage capacity for the two organisations, which provide a range of workplace refreshment offerings from traditional vending to food and drink delivery and custom built "micro markets".
Now, with many organisations having spent the last year reassessing their workplaces and especially their refreshment and canteen provision, the businesses are bringing forward their plans for a hybrid model, via a customer ordering portal and ecommerce shop stocking thousands of products.
General manager Ian Perry said: "We are seeing a lot of organisations approach us either for trial partnerships or more long term projects. This is for both the vending and micro market offerings, as right now, flexibility is the key for businesses as they transition staff back to the office.
"We bought the new units last year with expansion and the online warehouse model in mind and we've now decided to bring that forward to meet the demand because there is undoubtedly a need for that extra ability to "top-up" on workplace refreshments. With a wholesale membership model we can ensure we keep prices low for our customers and can make everything as seamless as possible."
Cema Vending is currently hiring and creating an apprenticeship programme, whilst R+R Hub is seeking a merchandiser and unattended retail operator.
2These are exciting times for both businesses," added Perry. "We are growing in terms of sales and staff across both companies and have invested heavily in marketing with the new website and videos for R+R Hub as the micro market concept is relatively new to the UK.
"The key is creating a flexible offering for our customers so they can buy as little or as much as they like, when they like and how they like. With the hybrid model added to the traditional vending and micro market offering we can do just that.
"With the online offering, customers will be able to order and schedule anything from their fresh milk and fruit delivery or their favourite coffee brand, right up to a corporate buffet and all through the one website."