East Midlands hospitality leaders blast 'barking mad' Government over restrictions extension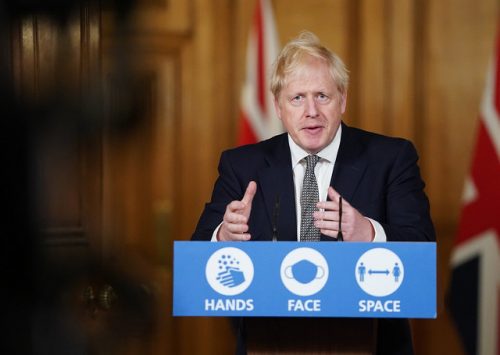 X

Register for free to receive latest news stories direct to your inbox
Register
With a formal delay to the June 21 restrictions being lifted announced on Monday evening, East Midlands businesses have reacted angrily to a further pause on restrictions being completely lifted.
Yesterday evening, Prime Minister Boris Johnson revealed a month's delay until all Covid rules are abolished, as part of the Government's "irreversible" plan to unlock the economy.
The PM has pushed the date back to July 21 in a move that he said would allow more people to be vaccinated.
However, with cases of the Delta variant of Covid-19 rising again, the Govermment's scientific advisers have been urging the PM to delay the final step – dubbed "Freedom Day" – a move which has led to incredulity by some in the region's hospitality sector.
Ali Fleming, an independent celebrant at Derbyshire-based Cariad Personal Ceremonies, said: "This Government is barking mad. Thousands of people can turn up at football matches and motor racing events but weddings, with significantly fewer attendees, are seen as a clear and present danger. Boris Johnson needs to listen to the sobbing I hear over the phone daily, as people once again have to reschedule their big day."
Jo Ferreday, director of Market Harborough-based events company, Sheer Edge, added: "Further delays to lockdown easing will cause countless problems for businesses up and down the country. At the current rate, big parts of the hospitality sector could disintegrate before our eyes. We need clear, concise guidelines from the Government, nothing wishy-washy and ethereal."
Meanwhile, East Midlands Chamber chief executive Scott Knowles said that he doesn't want to see any further delays to unlocking fully.
He said: "Today's announcement that coronavirus restrictions will no longer end on 21 June is a huge disappointment to everyone and means businesses will have to stagger on for four weeks longer than they'd anticipated. Without proper support, for some this may prove to be one setback too many.
"It's crucial that the Chancellor responds immediately by providing enhanced support in the form of grants for businesses in the hardest-hit sectors until the economy is able to reopen fully.
"Every week that goes by in which restrictions are in place has a real-life impact on the owners of hospitality, events and leisure businesses in particular as they must operate significantly under capacity.
"Many of these companies, already tight on cashflow, will have spent lots of money on marketing, staffing up and perishable stock in preparation for a milestone that is no longer happening.
"The Government must now postpone the tapering of furlough, which was due to commence on 1 July, for the duration of the extension to the roadmap, while grants would also help many of these businesses that have lost both expenditure and expected income.
"This must be the final delay to lockdown restrictions and, indeed, the four weeks should be a maximum period. The Prime Minister has consistently said his policy would be dictated by 'data, not dates' – therefore if the increase in Covid-19 cases doesn't translate into significant numbers of hospitalisations and deaths, we would expect stage four of the roadmap to commence at the earliest opportunity."