Troubled contractor says delayed 2020 results will be out next month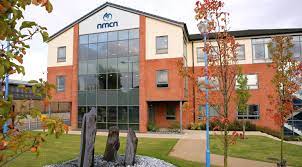 X

Register for free to receive latest news stories direct to your inbox
Register
Troubled Huthwaite civil engineering contractor nmcn said it now expects to publish its 2020 results by September 27 along with its interim results for the first half of this year after securing a bridging loan extension.
In June, the company announced a £24m rescue deal with Andrew Tinkler, the former boss of the Stobart Group, and his Svella vehicle which saw him take a majority share in the firm.
Svella provided a £10m bridging loan and said it would buy £7.4m of the initial £14m in new shares NMCN plans to issue. The remaining £6.6m was to be placed with other large investors.
The company said that a £10m bridging loan provided by Svella had been extended by a further month to November 1, which would help it publish its repeatedly delayed financial results
"The extension will provide the company with the necessary time to finalise and announce its audited results for the financial year ended 31 December 2020 and publish its annual report and accounts," nmcn said in its latest market update.
Chief executive Lee Marks said: "The majority of our projects are performing well, with good prospects over the coming 12-18 months. However, the refinancing will be the key to unlocking the group's potential."
The firm has already said that last year's numbers will see it post a £43m loss  – some £19m more than nmcn predicted it would lose back in May – and has warned it will remain in the red in 2021.
The losses are thought to be rooted in issues found in the firm's building division while the company also blamed two problem water contracts.
In June, NMCN was forced to suspend its shares after confirming that it would miss the 30 June deadline for filing its 2020 accounts.