Government accused of 'kicking businesses while they're down' as tax hike announced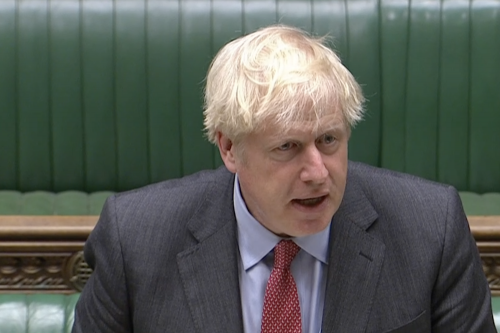 X

Register for free to receive latest news stories direct to your inbox
Register
The Government's £12bn per annum tax hike announced yesterday (September 7) to fund health and social care, including a controversial increase in National Insurance rates, has been met with dismay by East Midlands business owners and leaders.
The announcement, made by Prime Minister Boris Johnson, breaks a Tory manifesto pledge and has led to criticism from within his own party.
Business owners are also demanding to know why they are being targetted.
Sarah Loates, director at Loates HR Consultancy, said: "Credit to the government for tackling issues such as social care, previously in the too-hard-to-do pile. However, I do not agree with increasing NICs, as many small businesses are still on life support. Big hikes of this nature will only increase pressure on cashflow and reserves at a time when companies need to invest to grow."
Meanwhile, Natalie Bamford, managing director at Derby-based Colleague Box, added: "This is a textbook example of how to kick a person when they're down. Inevitably we were going to have to pay for the pandemic but aren't we still in the pandemic? For a nation that is still mourning the loss of 'normal life', it just feels like this is another blow and another reason for feeling thoroughly deflated."
East Midlands Chamber of Commerce chief executive Scott Knowles said: "A rise in national insurance contributions of both employers and employees risks blunting jobs growth at an absolutely critical time. Companies have been hammered by 18 months of Covid-related restrictions, with many building up debt burdens and struggling for cash flow.
"This rise could impact the wider economic recovery by landing significant costs on firms when they are already facing a raft of new cost pressures, and dampen the entrepreneurial spirit they need to drive the return to sustained growth."