East Midlands consigned to second division future without HS2, says former council leader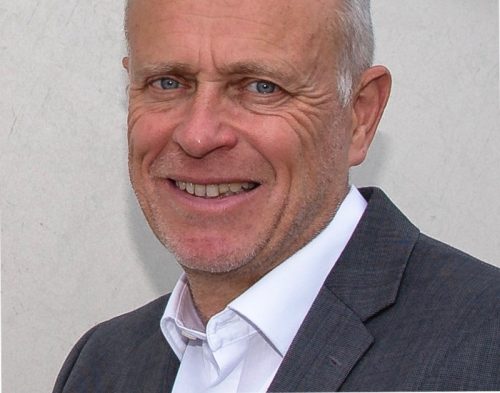 X

Register for free to receive latest news stories direct to your inbox
Register
The Government's expected failure to push forward forward with the eastern leg of HS2 has consigned the East Midlands to a "second division region", according to the former leader of Nottingham City Council.
Jon Collins, who was also chair of the East Midlands HS2 Programme Board, was speaking before the Integrated Rail Plan is released tomorrow (Thursday 18 November). The report was leaked over the weekend, with most reports outlining plans to scrap the so-called Phase 2b of the HS2 project from Birmingham, through the East Midlands – and on up to Leeds.
This, it is widely expected, will be replaced with a high speed rail line that ends at East Midlands Parkway station, despite Boris Johnson committing to building HS2 in full before the pandemic. In May this year Grant Shapps, his Transport Minister, said the eastern leg would be completed "as far as Leeds, and on time".
Ben Bradley, MP for Mansfield and the leader of Nottinghamshire County Council, attempted to put a positive spin in the news earlier this week, saying the package the East Midlands would receive in the Rail Plan would be "pretty decent".
However, Collins has hit back at this, saying that shelving the eastern leg of of HS2 will be a "disaster for the economies and communities of the East Midlands and eastern England".
He told TheBusinessDesk.co that this is despite the government's own studies showing that HS2 running through Toton to Chesterfield, Sheffield, and then to Leeds, delivers more economic growth per pound invested than any other section of HS2.
Collins added: "Birmingham is already booming as major companies invest knowing a super-fast rail connection to London is now guaranteed. Confirming HS2 is going to Manchester will see the same happen there. But it won't now happen for much of Nottinghamshire, Sheffield or Leeds.
"Shelving the eastern leg of HS2 won't just damage the local and regional economy, but the national economy too. That's because while the case for HS2 has long been misrepresented as being about cutting journey times to London, the real potential benefit is in creating a stronger more integrated economy of the Midlands and North."
With HS2 it would be possible to live in Birmingham and work in Leeds, says Collins, or to have lunch in Manchester, visit a gallery in Nottingham, and be home in Sheffield in time for tea.
He added: "Terminating HS2's eastern leg short of Toton will once again focus rail links southwards – first to Birmingham and then to London, adding more pressure on capacity and, as the recovery accelerates, contributing to an overheating economy in the South and South East.
"At the same time completing the western leg of HS2 will strengthen the already strong Manchester-Birmingham-London link, inevitably sucking investment, businesses and growth away from communities, towns and cities east of the Pennines.
"The UK has for decades suffered from a badly balanced economy, operating beyond capacity in London and the South East and below capacity in the Midlands, North and North East. HS2 was a way to address that imbalance, matching growth with capacity and bringing jobs and investment to regions that need them. In essence "levelling up" on a grand scale.
"However, without the fast intercity rail links that HS2 delivers coming to the east of England, and an increasing focus for HS2 on the west and south there will be no meaningful inter-regional economic boost and for many communities, little prospect of being 'levelled up'."
So why has the East Midlands yet again lost out? Why despite the economic return for HS2 being greater on the eastern leg than the western leg, does the eastern leg get shelved while the western leg survives?
Collins said: "Two weeks ago Rishi Sunak announced £1billion for trams, trains, walking and cycling investments across the Greater Manchester region, with similar packages of investment approved for other Mayor-led city regions.
"Nottingham by comparison got nothing for its tram network, trains or roads and instead was left with just £18 million of 'Levelling Up' funding for streetlights, pavement repairs and electric car chargers."
Collins praises Andy Street in the West Midlands and Andy Burnham in Manchester for having "a laser-like focus" on making the case for their city regions and are taken seriously by government. By contrast, he says, the competing interests, diffuse leadership and lack of focus in the East Midlands mean we are not.
He added: "The truth is that Birmingham and Manchester have fought at every level for HS2. In the East Midlands we don't fight as effectively. We don't speak with one voice, our politics fails us and we lack vision. Now we find ourselves a firmly second division region, yet again marginalised and ignored by decision makers.
"Without the eastern leg of HS2 the opportunity for widely-shared growth, the convenience of faster travel, and extra capacity on existing lines will be lost. Forget levelling up – for much of Eastern England it's welcome to branch line Britain."