Chesterfield is 'now looking towards recovery and growth'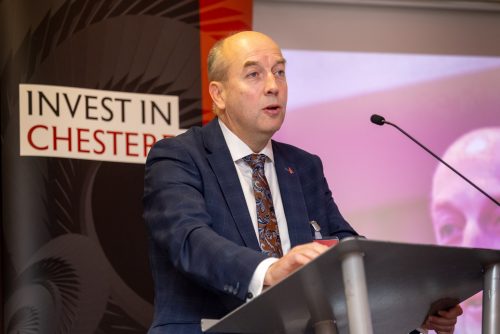 Chesterfield is "now looking towards recovery and growth", according to Council chief executive Dr Huw Brown, as it begins to map out its post-pandemic direction.
The town wants to make the case for the re-opening of the former Barrow Hill line – which will connect Staveley, Barrow Hill, and Whittington to Chesterfield and Sheffield – and a new £125m road in the north east of the borough.
A total of £1bn of investment is expected to be made in Staveley over the next 15 years, creating 3,500 new homes and 2,200 new jobs.
Bowen said: "This won't stop us in bringing forward our ambitious plans to redevelop the former Staveley Works Corridor. We look forward to working with the landowners to bring forward a mixed-use scheme comprising housing, leisure, retail, and light industrial units anchored around a new road and Chesterfield Canal."
Chesterfield's econommy has shown resilience during the challenges of the last two years. For example, the borough's level of unemployment increased by 46% during the pandemic compared to the national average of 77%.
"The town has shown a great degree of resilience and done really well during the pandemic," said Bowen.
"We are now looking towards recovery and growth. Chesterfield's myriad of competitive advantages, including location, history, transport links, university, skills base, affordability and current construction projects have come together to make it an attractive opportunity for investors."
Bowen was speaking at the Chesterfield Investment Summit, which set out some of the opportunities that lie ahead for the town.
There are a number of office developments, including One Waterside Place, The Glass Yard and the Enterprise Centre, set to be completed, while construction is expected to begin on Summit @PEAK, phase one of the net zero leisure, education, wellness, and entertainment gateway resort.
Chesterfield Borough Council is also pressing ahead with its plans to transform the area around Chesterfield railway station.