'The Midlands will continue to prosper'

"I wanted to harness the property industry," says Neil Sinclair, chief executive of Palace Capital, a trustee of Variety and the founder and visionary behind the charity's Props Awards, which this year will make their debut in the Midlands.
That was 29 years ago. Since then the Props have expanded from London into an annual sell-out event in Yorkshire and now, with the backing of TheBusinessDesk.com and Bond Wolfe, the Midlands.
We sat down with Neil to find out more about the Props – and discover where he thinks the property sector will find itself in 2022
Tell us about the origins of the awards
We were the first people to do any property awards at all – back in 1992. I came in in 1991 as co-chair with my then golfing partner, Ronnie Nathan and I wanted to harness the property industry for the good of disabled children. In 1991 Variety had a property ball – but it wasn't quite right. So, I said: 'What about having an Oscars for the property industry?' Back then the economy was in a deep recession, and my first thought was: how are we going to sell it? But, we got a committee together, booked Barry Cryer as MC and booked the London Hilton.
When we launched the very first Props, we wanted to make it entertaining. The Contractor of the Year award that year was won by Screaming Lord Sutch who ran the Monster Raving Loony Party. He wanted to extend the Channel Tunnel to Switzerland! It was good fun; people wanted to go and it was great from a networking point of view. And, of course, the most important thing was that we were raising money for Variety.
And why did you expand outside of London?
Palace Capital deals in the regions and in 1996 we expanded the awards to Yorkshire, which has been a huge success. We thought: where else can we hold it? So much is happening in the Midlands and there is huge potential in the regions to do things and, make a mark and raise significant money.
What do you make of the commercial property sector in the region?
It's incredibly vibrant – Palace Capital would like to do more in Birmingham. Nottingham is one of those cities – I'm not saying it's forgotten – but it's coming up on the blindside – it's got a lot going for it. We do own properties in Coventry and Leamington Spa. The Midlands has particular potential and there's more to come.
What are your predictions for commercial property in 2022?
Until Omicron turned up I was very optimistic. We've got inflation, but I don't think it'll be as severe as certain commentators are predicting. The building industry supply chain is getting easier, and that's going to find its level. I'm reasonably confident about the commercial market. As for the office market: the London letting market has definitely picked up, but fringe is not so good. The regions, however, will continue to grow as there is an underlying lack of supply.
---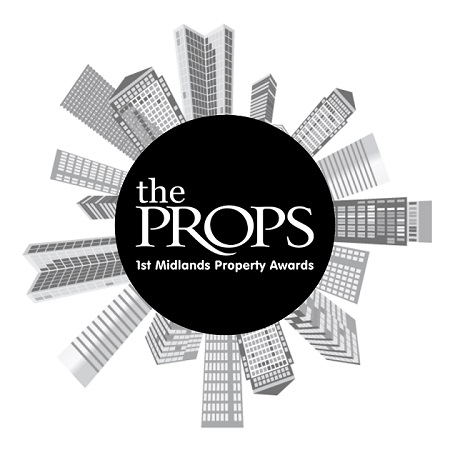 Entry to the Props is free and you can enter any number of awards.
Please ensure that you include all the information requested for the nomination to be considered.
CLICK HERE to complete the nomination form.
The first Midlands PROPS Awards take place on Thursday, 28 April 2022 at Birmingham's Grand Hotel. To book tickets, visit www.variety.org.uk/events/midlands-props-awards-2022
Since 1992, The PROPS have raised over £10.5m, enabling Variety, the Children's Charity, to provide 2,100 custom built wheelchairs and other essential items to children and young people throughout the UK.
The deadline for entries is 28 February.
We look forward to receiving your entry!
For more details contact:
Lyn Staunton
Midlands development director
Variety, the Children's Charity
midlands@variety.org.uk
078 5077 9466