Expansion drive sees professional services provider aim for £50m revenues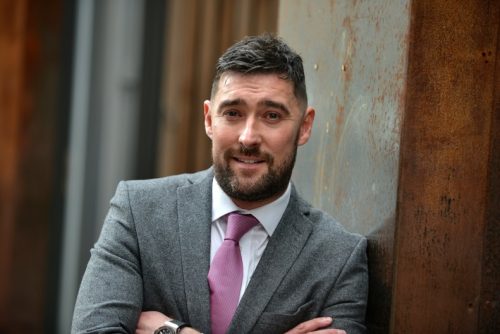 Business solutions group Leonard Curtis has revealed ambitions plans to double turnover to £50m as it enters its next phase of growth.
The firm, which has 250 people across 20 offices including Manchester, Birmingham, Leeds as well as Barlborough in Derbyshire, is the largest privately-owned professional services provider of corporate restructuring and insolvency in the UK.
Last August the group secured £15m backing from North West-based multi-family investment office, Arete Capital Partners in partnership with Svella, a privately funded investment vehicle set up by former Stobart bosses Andrew Tinkler and Ben Whawell to develop distressed and underperforming operating businesses.
The investment, which valued the business at £40m, has been helping to drive the growth of the firm at a time when demand for its services has been surging.
As well as the funding, the investment allows for the pooling of complementary expertise and experience in supporting the Leonard Curtis management team and the businesses they work with.
Speaking to TheBusinessDesk.com, Ben Whawell, a director at Svella, said: "We ran Stobart Group for many years, and we're hands on operators.
"We get involved with businesses, we're very good at working with distressed or turnaround situations, but also quite entrepreneurial at looking for opportunities in the market.
"We felt our skill set aligned with Leonard Curtis and would enable us to bring something a bit different to the market.
"That proved to be the case with a rescue deal we did last year in relation to a company called nmcn. The team at Leonard Curtis helped us through the process where we acquired some of that business from out of administration and actually acquired the bits that we wanted because we positioned ourselves in that business early on, and that's the key to getting this right.
"The early we can get in to help a business, the earlier we can help to find a solvent solution and we can do that by working alongside Leonard Curtis because we can bring the financial support, we can help the business and the turnaround of it.
He continued: "From our perspective, the investment in Leonard Curtis is one aspect of it, but it's all about the partnership approach and I think we need to be bringing more of this to the market."
Leonard Curtis, which currently has a turnover of £28m, is looking to grow revenues to £50m in the next three years and bosses say it is well placed in the marketplace to achieve that growth.
Dan Booth, CEO at Leonard Curtis, said: "We're really looking at the market and where we want to be more confidently since the investment last summer.
"Our ambition has been to double the existing business which currently has three pillars – legal services, restructuring and insolvency, and raising finance – in the next three years. At the same time, we want to add a fourth pillar which could be M&A. The corporate finance market is strong in the UK, and it complements our current services and expertise, and the synergies align quite well.
"We want to double our staff numbers significantly through organic growth and key lateral hires, and we'll be looking at acquisitions too. We're already in conversations with several businesses that we can bolt onto our existing pillars as well as talking to those in new areas as well.
"There are exciting opportunities in the Channel Islands too. The market isn't mature in terms of restructuring and is underserved by businesses like ours, so we see strong growth there."
He added: "Doubling the size of the business in three years might seem tough, but if you're confident and you commit to it, and you're consistent in your approach, and you have confidence in your ability, it's achievable.
"The investment means we can get their sooner and we now have partners who bring with them years of experience that can help us achieve those ambitions."
Jon Mercer, finance director at Leonard Curtis, said finding the right investor for Leonard Curtis was crucial in the long-term development of the firm.
"We have had approaches in the past such as private equity, but we were firm as a group that we didn't want partners on board for the financial element of the transaction only.
"We wanted partners that could help with the growth opportunities of the business as individuals and as a group of investors with their own connections, but also the Svella and Arete partnership is a fantastic opportunity to almost bring a new service line to the market."
Simon Lord, founding partner at Arete, added: "Leonard Curtis can be described as a real professional
services platform providing a range of specialist services to its multiple referrers. Clearly the business has got the restructuring and insolvency at its core and that that will always be the case.
"The legal services business is trading very strongly, and the commercial finance business is still quite small, but we collectively think there's a real strong advisory business that can be built around that and we think there is a potential for a fourth and possibly even fifth pillar to build into that professional services group."
He added: "There are certainly a lot of challenges in the economy right now, and we're not immune to it. The challenge in any professional services business in the UK is that it is a mature market.
"Restructuring advice is like any other discipline, it is a competitive business.
"So, we've got to use the tools available to make sure that we remain competitive in a reasonably well populated marketplace.
"The platform we've got including 250 people and 20 offices and a national network is not easily replicated and not many people have got that.
"And actually, I think not many people are aware of the strength of the platform that we have got. Part of the challenge for the business is getting that message out there in the marketplace."