Pick Everard points to EastWest for growth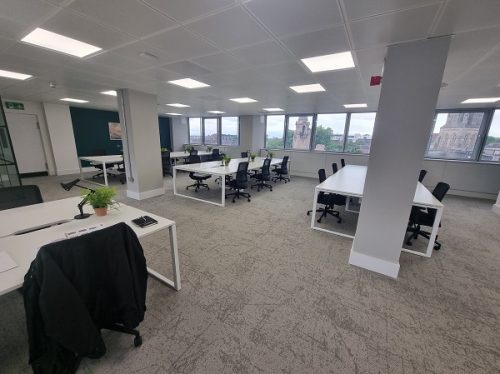 Property, construction, and infrastructure consultancy Pick Everard has strengthened its presence in the East Midlands with the opening of a larger office in Nottingham city centre. The new space in Tollhouse Hill will cater for the firm's growing team and business in the region.
The 156-year-old business has had a presence in Nottingham for more than 14 years. Now, the firm has moved into new office space in the EastWest building.
With almost ten years of experience under his belt at the firm, project director Nick Fox will head up the new office.
He said: "This is a really exciting step for us in Nottingham, and we're naturally eager to make the most of the new opportunities this expansion in space and resources will bring us. It also allows us to grow even further, with a number of vacancies currently live for electrical engineers and apprentices across multiple disciplines.
"We're proud to be a consultancy that has nationwide capability and delivers local service. This new office continues driving this approach forward, only now with more firepower behind us. Our agile and collaborative style of working will be able to flourish with the extra space meaning an even better output of the services we offer is possible."
David Nisbet, partner at Pick Everard, said: "Over the past two years particularly, the growth in both the design and management services of the business meant a bigger office was the only logical next step.
"On top of the greater resources we can now put into such areas, the move also allows us the opportunity to include additional new capabilities to the Nottingham office, bringing us more in line with Pick Everard's multi-disciplinary construction solutions. Ultimately, we believe this growth signals the beginning of more expansion heading into the future."
Pick Everard has more than 600 employees nationally.