The Grayling Midlands Sport Power 50: Part 5 – The Top 10
Introduction by Patrick Fraser, director, Grayling
The top ten of the Midlands Sport Power List is here! In our opinion, the cream of the crop when it comes to the business of sport in 2022.
Our national sport is once again well represented with three leaders in the top ten. Cricket accounts for two, both sitting just outside the top five. Rugby Union has one representative. Unsurprisingly, the remaining four hail from the organising committee of the summers sporting extravaganza that starts in just a couple of weeks.
We hope you have enjoyed our top 50 as much as we had compiling it. It demonstrates that the Midlands boasts an enviable pool of talent when it comes to leadership in sports business.
Grayling Communications has been in the Midlands for over 40 years and in that time, we have worked with many of the sports featured. We believe that this truly is a golden era for sport and as fans first and foremost we are certainly going to enjoy it! To find out more about Grayling Communications click here.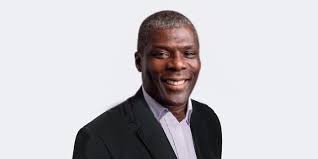 10. Professor Geoff Thompson MBE DL – Deputy Chairman, Birmingham 2022
Five times world karate champion Geoff Thompson is a key part of the Birmingham 2022 leadership team.
An experienced sports administrator, Thompson has helped to deliver an impressive catalogue of sporting events including the 2014 Commonwealth Games in Glasgow, London 2012, the 2010 FIFA World Cup and the 2002 Commonwealth Games in Manchester, making him ideally placed to oversee the big occasion this Summer.
Thompson founded The Youth Charter charity in 1993 and has held key positions at the London Legacy Development Corporation, the Muhammad Ali Center and the PFA.
Thompson received his MBE for services to sport in 1995 and is currently a member of the Windrush Commemoration Committee.
9. Evangelos Marinakis – Owner, Nottingham Forest FC
The money and the mastermind behind Nottingham Forest's meteoric rise to the Premier League.
Greek shipping magnate Evangelos Marinakis acquired the East Midlands Club in 2017, and following a handful of unsuccessful appointments made the crucial decision to bring former England U17s and Swansea City head coach Steve Cooper to the City Ground. The rest is history.
Marinakis, who also owns Olympiacos FC in his native Greece, is Founder and Chairman of Capital Maritime Trading Corp, whose fleet has an overall tonnage of around 10 million tonnes.
He has held key leadership roles with other shipping companies including Crude Carriers Corp. and Capital Product Partners and has latterly branched out into the media industry with Mega Channel and One Channel in Greece.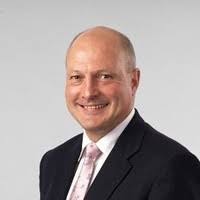 8. Ian Metcalfe – Chair, Commonwealth Games England and Member of the Board, Birmingham 2022
Ian Metcalfe spent eight years as Managing Partner at Wragge & Co. Solicitors, retiring in 2014. He was a Corporate Partner at the law firm for the previous fourteen.
The current Chair of Commonwealth Games England occupies a number of leadership positions with companies including Arena Events Group plc and TRGG Holdings Ltd., where he acts as a Non-Executive Director.
Alongside his role on the Birmingham 2022 Board Metcalfe is currently Non-Executive Chair at Mercia Asset Management, a major fund manager and backer of numerous regional businesses.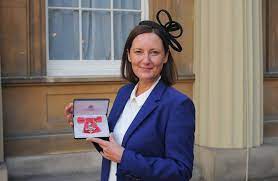 7. Lisa Pursehouse MBE – CEO, Nottinghamshire CCC
Lisa Pursehouse joined Nottinghamshire County Cricket Club from rivals Yorkshire in 2000, making history in 2012 when she became the first female CEO in English professional cricket.
She has overseen a number of redevelopment projects during her time in charge at Trent Bridge, including the installation of a £1.8m replay screen and the multimillion-pound extension of the Ground's media facilities.
Pursehouse chairs the Trent Bridge Community Trust and was made an MBE for services to sport, charity engagement and community development in 2017.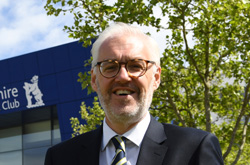 6. Stuart Cain – CEO, Warwickshire CCC
Formerly CEO of Wasps, Stuart Cain is the man responsible for running Warwickshire County Cricket Club and its Edgbaston home.
At Wasps, Cain was instrumental in facilitating the Rugby Club's move to the Ricoh Arena in Coventry, where he has also played a key role in developing the venue's conference and exhibition offering.
A well-known and highly respected presence on the West Midlands business scene, Cain spent a successful period as Managing Director of Commercial Marketing at NEC Group and was the man who, as Marketing Services Director at Molson Coors, laid the groundwork for Carling's sponsorship of the Premier League.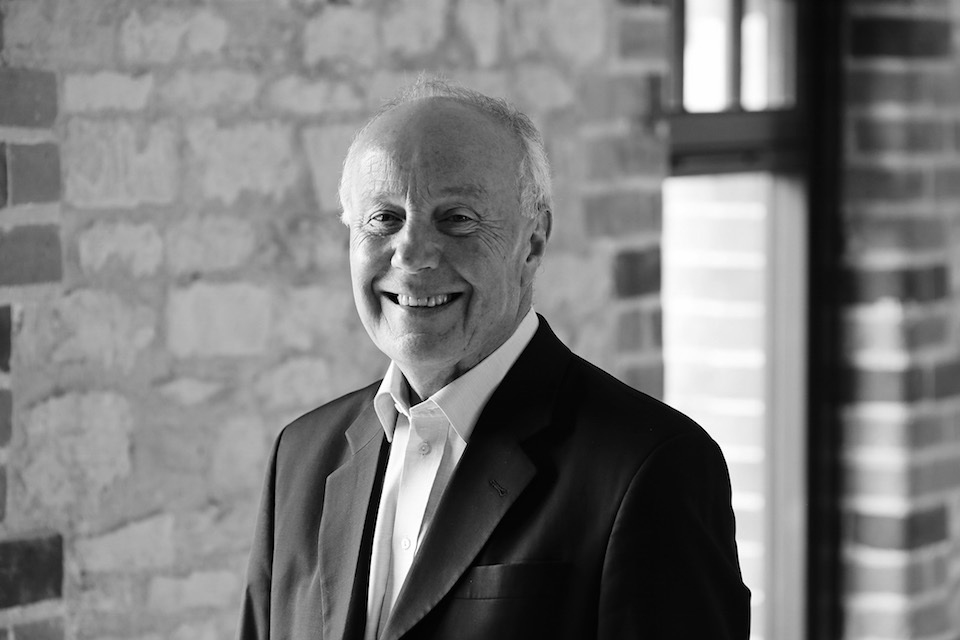 5. John Crabtree OBE – Chairman, Birmingham 2022
A former President of Birmingham Chamber of Commerce & Industry and one-time West Midlands Businessman of the Year, John Crabtree leads the Board of the biggest sporting event to take place in the UK since the London Olympics.
The current Lord Lieutenant of the West Midlands began his career in 1973 at Wragge & Co. Solicitors in Birmingham, eventually becoming Senior Partner at the firm before retiring in 2003. Amongst other top positions, he is currently Non-Executive Chairman at Glenn Howells Architects.
Crabtree was awarded an OBE in 2007 for services to SENSE, the National Deafblind and Rubella Association.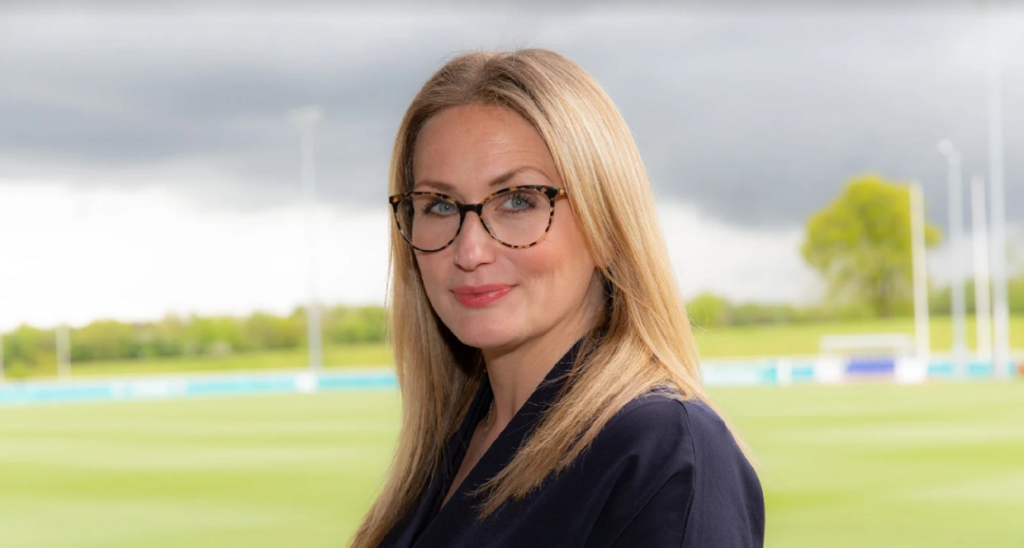 4. Holly Murdoch – General Manager, St. George's Park
Sports and leisure industry leader Holly Murdoch presides over operations at the FA's £105m National Football Centre, leading a team of more than 200 people and taking responsibility for the running of its on-site hotel.
She is also Head of Operations for the Women's professional game. Between 2012 and 2015 she was Commercial Manager at St. George's Park and prior to that held roles as General Manager and Commercial Manager at Northern Racing Limited, which owns ten of the UK's premier racecourses.
Murdoch is also a Non-Executive Director of Birmingham County Football Association.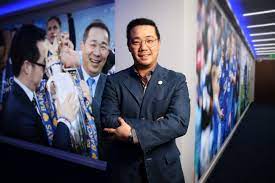 3. Aiyawatt Srivaddhanaprabha – Chairman, Leicester City FC
"Khun Top" played a key role in the Foxes' ascendancy to the highest echelons of the footballing pyramid as part of the family firm, Thai travel retail group King Power.
Following his father's tragic death in a helicopter accident in 2018, Srivaddhanaprabha has helped to cement the Club's status as a major footballing force, presiding over an historic FA Cup victory and the lucrative European football that followed.
His community and charitable initiatives, delivered via the Vichai Srivaddhanaprabha Foundation, have been widely praised and ensure he holds a special place in the hearts of Foxes supporters. He recently donated £1m to the Leicester Hospitals Charity's Neonatal Incubator Appeal.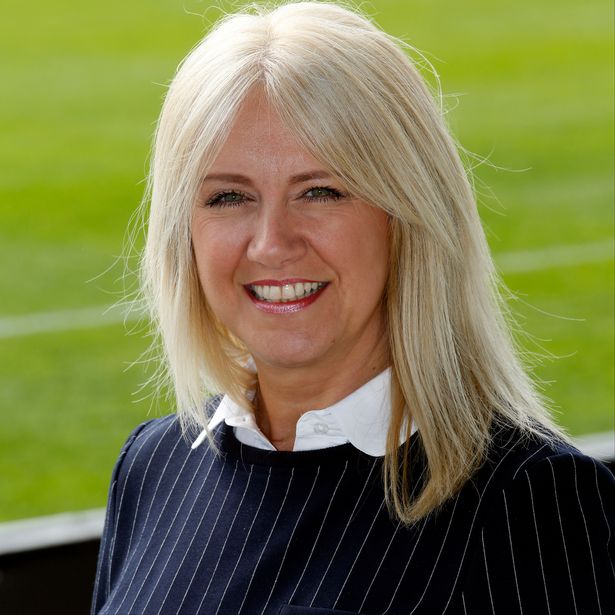 2. Andrea Pinchen – CEO, Leicester Tigers
Andrea Pinchen became CEO of the Club widely regarded as the most powerful force in Rugby Union in 2020.
Pinchen spent the previous ten years in a number of key positions at Tigers, including Commercial Manager and COO, before making history to become one of the only two female CEOs in the top-flight men's game. Prior to joining the Club, she spent 11 years with Emirates where she enjoyed a successful period as a Leadership Training Specialist.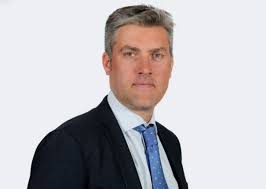 1. Ian Reid – CEO, Birmingham 2022
The man charged with presiding over the biggest sporting event in the UK since London 2012.
Ian Reid's record speaks for itself. A highly experienced Board level executive and Chartered Accountant, Reid has held leadership roles across the finance and accounting sector with the likes of PwC, Ernst & Young and AG Barr. Crucially, he acted as CFO of the 2014 Commonwealth Games in Glasgow, paving the way for his appointment as CEO of Birmingham 2022 in January 2019.