People: Jennie Holland PR; Nottingham Insurance Institute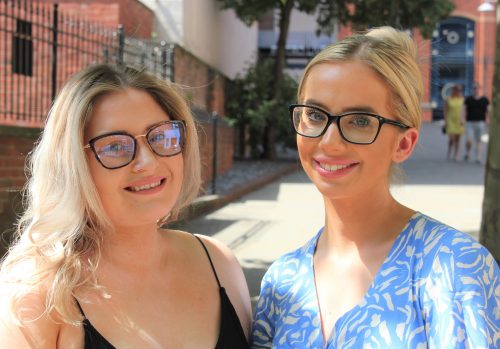 Jennie Holland PR has expanded its digital offering with a pair of new hires.
Digital PR executives Paige Wykes and Laura Markham will handle social media duties and press outreach for the Nottingham agency.
Wykes, who holds a degree in Journalism and Creative Writing, previously worked as a digital marketer in Sheffield.
Markham completed an internship with Jennie Holland PR last year. She returns to the company having graduated with a degree in International Fashion Business from Nottingham Trent University.
Managing director Jennie Holland said: "Digital PR and marketing is a fundamental part of any business that wants to be seen, heard and understood by its customers. We are working with an increasing amount of incredible companies who really see the value and reap the benefits that our services bring.
"Welcoming new people to our team means we are adding more skills and bringing in fresh ideas which further adds to our team offer and the creative prowess of Jennie Holland PR."
Joanne Marriott has been elected president of the Nottingham Insurance Institute (NII) for a second year running.
Marriott works as commercial manager at Nottingham-based insurance brokers Russell Scanlan.
Having been part of the Institute for almost 20 years, holding roles including dinner secretary, treasurer, and deputy president, Marriott was elected president in 2021.
She has now been re-elected following a successful 12 months.
She said: "I feel very honoured to have been chosen to run again as president. The past 12 months have been a whirlwind and I'm so glad I get to do it all over again, working alongside the brilliant council to make a positive change in the insurance industry."
Mike Dickinson, sales and marketing director at Russell Scanlan, added: "Joanne's really hit the ground running as president, which has made us all at Russell Scanlan incredibly proud.
"We knew she'd excel in this role, with years of experience in the industry and a strong willingness to help others, she makes the perfect fit. We look forward to supporting her for another year."