Developer secures planning for pair of supported living schemes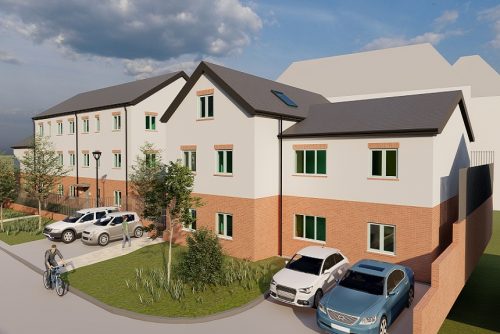 Hockley Developments has secured planning permission for two supported living schemes in Nottingham.
The first scheme at Hall Street, Sherwood, will include 13 apartments, staff quarters and communal space.
The second project to be awarded planning will see the East Midlands firm create two new blocks comprising a total of 16 self-contained apartments, also with staff accommodation, on Belconnen Road in Bestwood.
The company says it has several similar sites across the East Midlands currently going through planning.
Rebeka Dobuma, business development manager at Hockley Developments, said: "These new developments will provide much needed housing for those that require it most in Nottingham city, and we look forward to working closely with Nottingham City Council, and selected care providers, and handing these developments over in 2023."
Senior architectural designer Oliver Cammell added: "We are delighted with the two developments that we have designed, working closely with commissioners, planners and the local market to ensure we designed the optimum developments for those that will hopefully enjoy these new homes for years to come.
"We have ensured by design both developments will be sustainable, and energy efficient. Both sites are currently under utilised, and we are pleased to be able to add value in both locations, and look forward to working with the Construction teams to seeing these develop over the forthcoming months."