Power station owner posts £10bn loss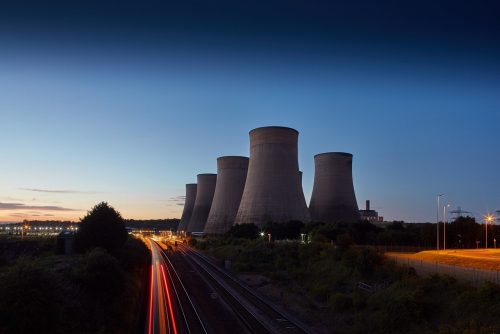 The global energy company that owns Ratcliffe-on-Soar power station in Nottinghamshire has posted a £10bn (€12bn) loss which it says is due in large part to the fallout from the ongoing conflict in Ukraine.
Uniper said in a statement that its catastrophic performance had "largely" been driven by a significant reduction in Russian gas deliveries.
The news comes despite the Düsseldorf-based company agreeing a sizeable package of support with the German government last month.
The Financial Times has reported that the situation has left Uniper on the brink of insolvency.
Ratcliffe-on-Soar power station – one of the last remaining coal-fired power stations in the UK – is due to be decommissioned in September 2024.
In 2021 the facility in Rushcliffe was identified as a potential location for the world's first nuclear fusion power plant, but it was dropped from the shortlist earlier this year.
Uniper's CEO Klaus-Dieter Maubach said: "Uniper has for months been playing a crucial role in stabilizing Germany's gas supply—at the cost of billions in losses resulting from the sharp drop in gas deliveries from Russia. The German federal government recognized this and took decisive action. On July 22, the federal government, Uniper, and Fortum agreed to a package of measures to stabilize Uniper. This will prevent a chain reaction that would do much more damage. Our top priority now is to swiftly implement the stabilization package."
Uniper employs around 11,500 people in 40 countries.
Alongside its main shareholder Fortum, the company is Europe's third-largest producer of zero-carbon energy.