Deep drilling firm scoops seven figures to fund Ethiopian projects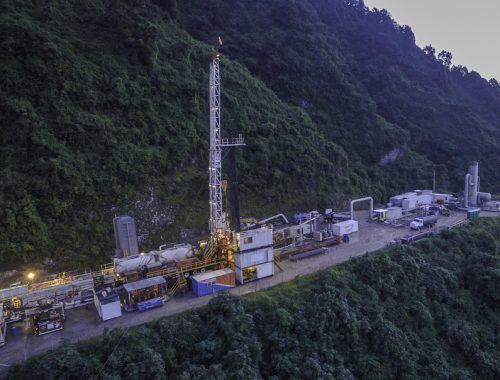 The Marriott Drilling Group has secured a seven-figure loan from NPIF – Mercia Debt Finance to help fund its work on the construction of two geothermal power stations in Ethiopia.
The Chesterfield-based deep drilling company is set to begin work on a pair of projects to create the country's first independent power stations at Tulu Moye and Hawassa.
The power plants will run off geothermal energy harnessed by drilling deep into the volcanic rocks below.
Marriott says it has already invested in two new rigs that are currently being shipped to Ethiopia.
The funding will provide working capital to support the company's ongoing operations in the country, which will last for four years and require up to 160 technical staff across the two sites.
Marriott, which won the Queen's Award for International Trade earlier this year, provides services worldwide to the geothermal, water, mining, and oil and gas industries.
The business was founded in 1947 by agricultural engineer Richard Marriott to drill wells for water supplies.
It is now run by the founder's grandsons Paul Marriott and Jonti Hobday, employs around 300 staff and turns over £42m.
Around 18 jobs are expected to be created in Chesterfield as a result of the loan.
David Jones, financial controller at Marriott Group, said: "The projects at Tulu Moye and Hawassa will be critical in rolling out renewable energy to meet Ethiopia's growing power needs and we are delighted to be playing our part. However large-scale contracts like these require us to have the right finance in place. The funding from NPIF – Mercia Debt Finance will provide additional capital to support the day-to-day operations on site."
Andy Tyas of Mercia added: "Growing interest in geothermal power is opening up new opportunities for the Marriott Group. It is great to be able to support its work on these projects, which will enable it to continue to build its international reputation while supporting sustainable development in Ethiopia."