Green light for Derby film studio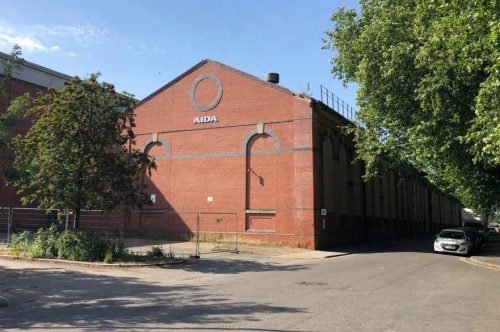 Plans to transform the former Aida Bliss factory in Derby into a film studio have been given the go-ahead by the city council.
Earlier this year UK-based film production company MARV Studios submitted £13m proposals to transform the Chester Green site into a purpose-built film studio complete with a fitness and rehabilitation centre, a publicly accessible gym and Europe's first ever dedicated stunt training facility.
Now, council planning bosses have green lit plans for part of the site to be used for "film-making purposes" for nine months after the proposed sale of the derelict building was rubber-stamped.
Marv Studios – the company behind global blockbusters including Kingsman, Stardust and Rocketman – is now expected to submit a separate planning application covering the proposed stunt training and fitness facilities.
In May, Councillor Chris Poulter, leader of Derby City Council, said the proposals represented an "immensely exciting prospect" for Derby.
He said: "MARV Studios would be a fantastic media brand for us to attract to Derby, putting us on the map as a key player in the creative media sector. Of course, it would also contribute significantly to our aspirations to diversify the local economy and regenerate the city centre."
Damien Walters, a spokesperson from MARV Studios, added: "The academy will provide new studio space for MARV, the production company behind the Kingsman film franchise, and other leading international film and TV productions."