Wilko seals £48m sale and leaseback deal with delivery giant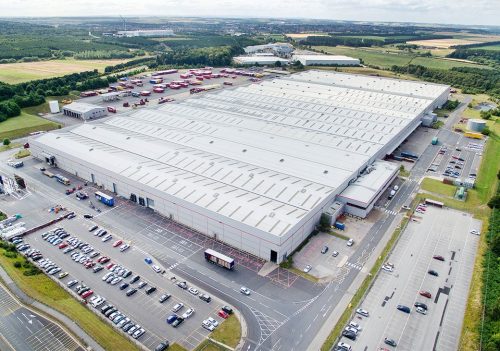 Retailer Wilko has completed a £48m sale and leaseback of its huge distribution centre in Worksop to delivery firm DHL.
Wilko says the deal is the first in a planned series of "transformational efficiencies" and comes just weeks after the firm was reported to be considering a range of cost-cutting options on the back of "soaring inflation and shipment delays".
Wilko, which has 402 stores, says the deal with DHL won't affect day-to-day operations and that it will benefit from scale in property and warehousing.
DHL already has several large operations in North Nottinghamshire.
Jerome Saint-Marc, Wilko CEO, said: "It's standard business practice to constantly review how we manage our finances. This property deal with DHL represents long-term stability for us and our team members and is the right response to the current market conditions and our priorities.
"We're making smart choices to trade a business and allow us to continue to invest in our long-term transformational strategy. Wilko remains family owned and continues to focus on helping hard working families to be the best that they can be, delivering great value products to our customers."