Global CGI specialist relocates UK base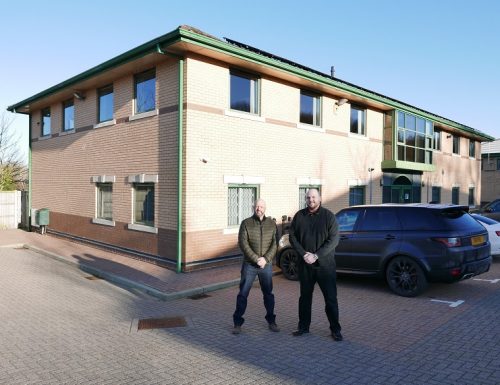 A leading global CGI specialist has relocated from its base in Eastwood to a 4,425 sq ft detached office building in Derbyshire.
Curve Digital acquired its new home at Newark House on Turnpike Business Park in Swanwick in a deal orchestrated by Salloway Property Consultants.
The firm has a studio in Los Angeles and is one of the world's foremost providers of CGI and high-end photography to the automotive and advertising industries.
Hugo Beresford of Salloway, who acted on behalf of the vendor, said: "The property was popular with both investors and owner occupiers, given that it provides modern office accommodation with good parking provisions and excellent road connections – I am delighted to have completed the sale to Curve Digital and wish them every success at their new premises."
Nick Limb, founder and CEO of Curve Digital, said: "We are really excited to create a cool space here, which is perfectly situated for our staff, allowing room for the growth we need."
Beresford added: "We are witnessing a strong level of demand for quality freehold opportunities such as this within the local market but there is a notable lack of available supply. Consequently, if you are currently considering placing your property on the market then please do not hesitate to get in touch, as we would be delighted to assist."