New 'future technology' studio to boost TV and film production in Nottingham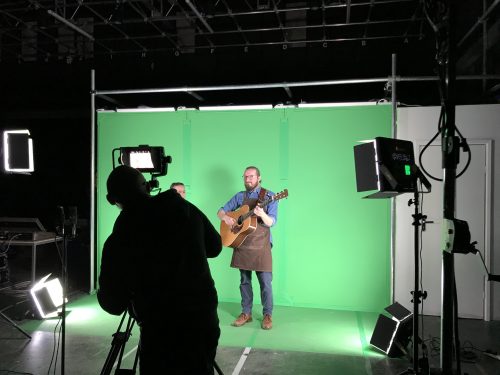 A former television studio in Nottingham has been transformed into an "immersive creative production hub" that will boost film and TV production in the Midlands and help businesses to reach new audiences using future technologies.
The former ITV studios on Lenton Lane were once used to make well-known '90s sitcoms and gameshows such as Blockbusters, Catchphrase, Family Fortunes and Bullseye. However, the site is now owned by the University of Nottingham and it has been brought back to life with a new Virtual Immersive Production (VIP) studio.
The facility will allow filmmakers, performing arts companies, and creative industry leaders and businesses to explore future technologies in areas such as virtual reality, animation, and 360-degree immersive sound technology.
The VIP studio has been created as part of the Live, Experiential and Digital Diversification: Nottingham (LEADD:NG) programme, which was set up to help businesses maximise their potential through immersive technologies following the pandemic. The programme is funded by the European Regional Development Fund.
Helen Kennedy, professor of creative and cultural industries at the University of Nottingham, oversees the LEADD:NG programme and is director of the VIP Studio.
She said: "There is increasing application of virtual, immersive and game-based technologies in film, television and cutting-edge theatre production. We are witnessing an increase in collaborations and experimentation across these sectors – and these are the innovations that we are seeking to advance in our studio."
As the studio develops, it will also support community outreach programmes and boost new skills in screen industries.
Kennedy added: "As with our LEADD:NG programme of activity, the VIP Studio will seek to engage and nurture a diverse community of practice such that these bleeding edge technologies are accessible to those who are often left out of spaces of high-tech innovation."
The VIP Studio is located in Studio 11 on the King's Meadow Campus, which was once home to Carlton TV. Its creation is part of a longer-term vision to revitalise the site as an accessible hub for creative production.