Abandoning HS2 will damage Midlands inward investment, says regional business leader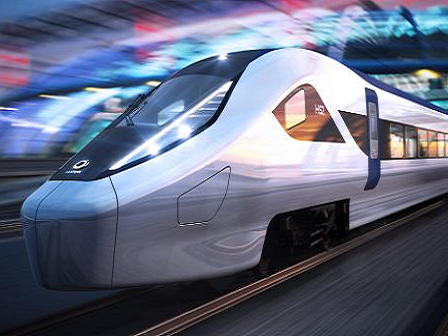 Abandoning the section of HS2 between Birmingham and Manchester will have a detrimental effect on East/West Midlands rail connections, according to a prominent regional business leader.
Nikki Paterson, CBI regional director for the Midlands, was responding to rumours that Prime Minister Rishi Sunak will announce that the government is ditching the planned high speed rail line once it reaches Birmingham – meaning that it unlikely to ever reach Manchester as initially proposed.
The move comes after the Government scrapped the eastern leg of HS2, which would've seen high speed rail come to the East Midlands and up to Leeds.
The Government has cited spiralling costs as the reason for another U-turn. Defence Secretary Grant Shapps did the TV studio tours on Sunday saying that the war in Ukraine and the cost of Covid has made the government examine the cost of the Birmingham to Manchester leg of HS2.
However, Paterson said the decision would damage inward investment into the Midlands: "All the research tells us that poor transport connectivity is a major drag on productivity and ultimately on growth and represents a barrier for inward investment and blocker for companies looking to expand and grow.
"If confirmed, abandoning this part of the HS2 project would hurt investor confidence, prevent much needed and long-promised improvements to East West links across the Midlands and the North, and ultimately damage the attractiveness of investing across these regions. The line isn't complete and yet we are already seeing the impact on confidence in Birmingham, with new development and job creation taking place.
"Increasing capacity on the existing network, enabling more local commuter services, and moving freight off roads are just some of the benefits of sticking to existing plans for HS2. Delivering the HS2 network, in full, will connect eight of the nation's 10 biggest cities, creating jobs, opportunity and prosperity throughout the country whilst at the same time playing a key role in reducing road emissions and congestion."
Sunak is reported to be set to make the statement on scrapping the Birmingham to Manchester HS2 line before the weekend.